Tronsmart W2TF Quick Charge 3.0 Fast Charger 36W Dual USB Port Wall Charger
Tronsmart W2TF Quick Charge 3.0 Fast Charger 36W Dual USB Port Wall Charger
SPECIFICATION:
Quick Charge 3.0 & VoltiQ:
Dual USB A 36W wall charger with Quick Charge 3.0 & VoltiQ technology, for your Quick Charge 3.0 devices like LG G5 or non-QC devices like iPad, iPhone or smartwatch.
Fast charging:
Qualcomm Quick Charge 3.0 can offer up to 4X faster speeds than conventional chargers, and charge enabled devices to 80% in just 35 minutes. It is backward compatible with all previous Quick Charge 2.0 devices.
VoltiQ technology:
Smart circuit inside to identify the power level required for non-QC devices, the best choice for iPhone 7 Plus, smartwatch etc.
Multi-Protection:
Overcharge, Overheat, Short-circuit Protection for safe and fast charging.
Foldable Plug:
Small and smart, easy to take when travel.
Tronsmart Dual USB Wall Charger with Quick Charge 3.0 Technology for Galaxy S7 / S6 / Edge / Plus, iPhone 7 / 6s / Plus, iPad Pro / Air 2, LG, Nexus, HTC and More.
Specifications
Product Code: W2TF
Technology: Qualcomm Quick 3.0 / VoltiQ
Input: AC 100-240V, 50/60HZ.
Output: DC 3.6V-6.5V/3A, 6.5V-9V/2A, 9V-12V/1.5A
Power: 36W
Dimensions: 7.6 x 4.8 x 2.5 cm
Weight: 18g.


Qualcomm Quick Charge 3.0 Compatible models(Backwards Compatible with Quick Charge 2.0)

HTC 10, HTC One A9
S8, S8 Plus, S7, S7 Edge, S6 Edge Plus, S6, S6 Edge
LG G5, V10, LG G Flex2, LG G4
Sony Xperia Z5, Z4, Z4 Tablet, Xperia Z3+
HTC One M9, HTC One (M8), HTC One mini, Butterfly 2
Google Nexus 6
Nextbit Robin
Asus Zenfone 2
Moto X Pure Edition, Moto X Style
5V/2.4A Compatible Models:
Apple: iPhone 6 Plus, 6, 5S; iPad Air, iPad Mini and all other models
Android: Samsung, Nexus, HTC, LG, SONY, Motorola and other phone models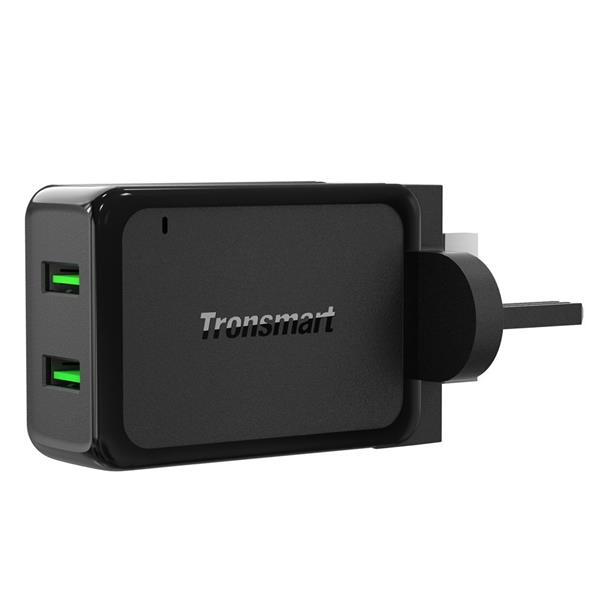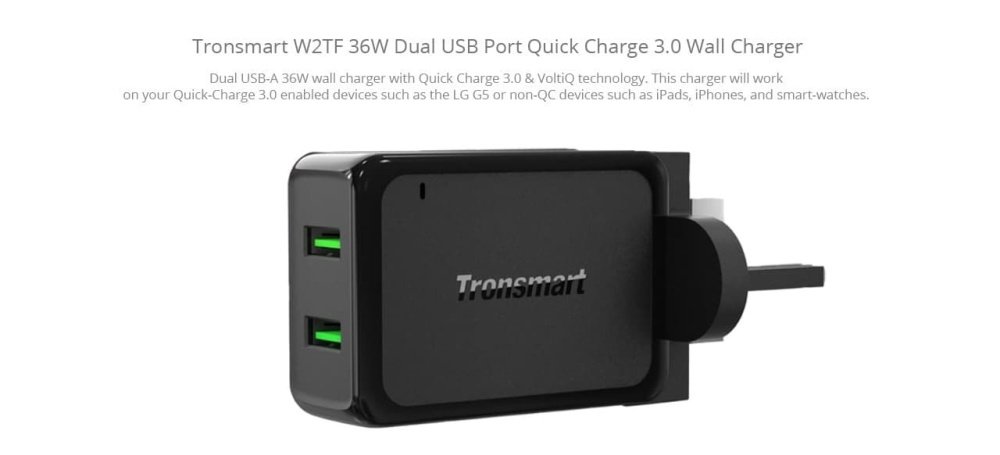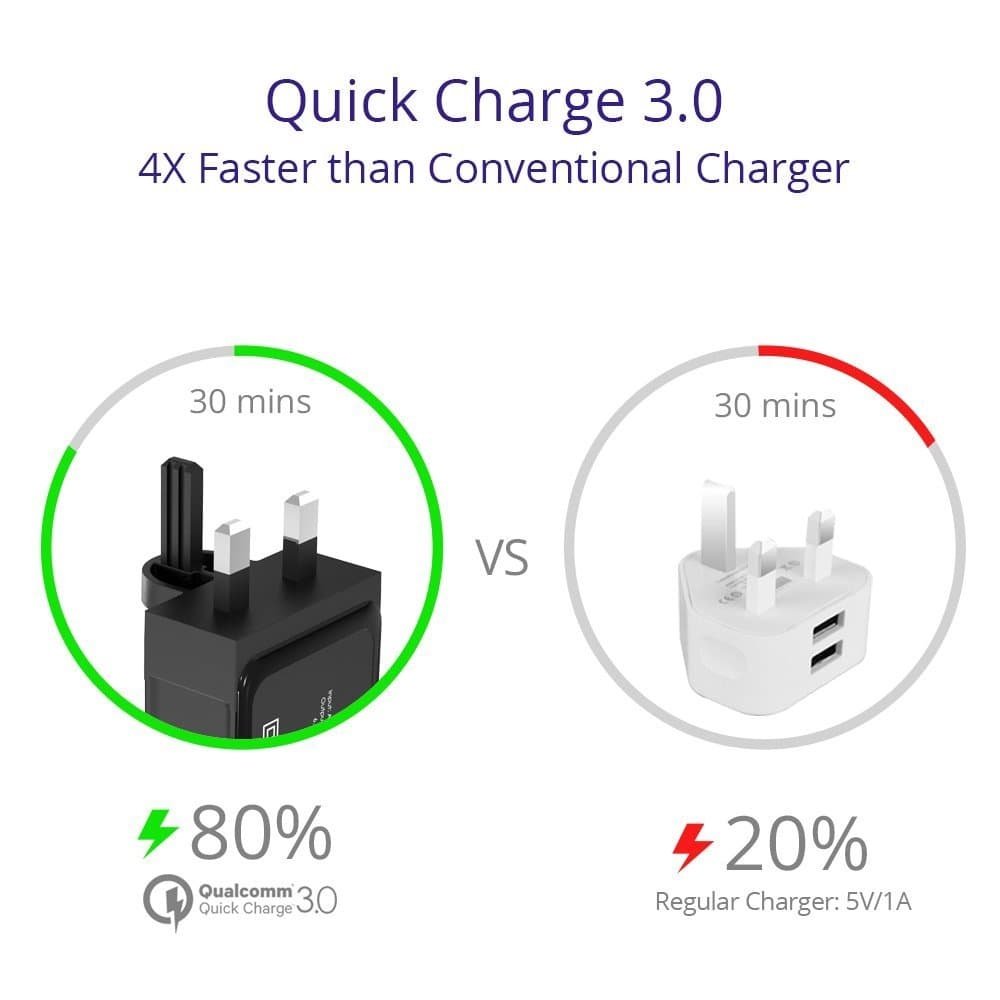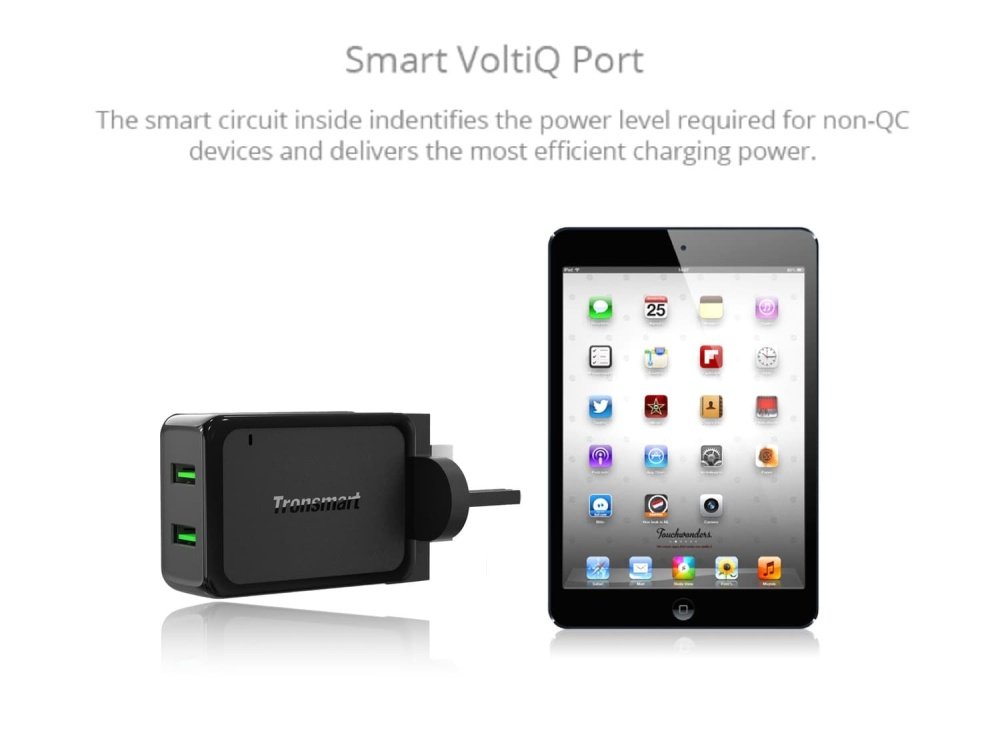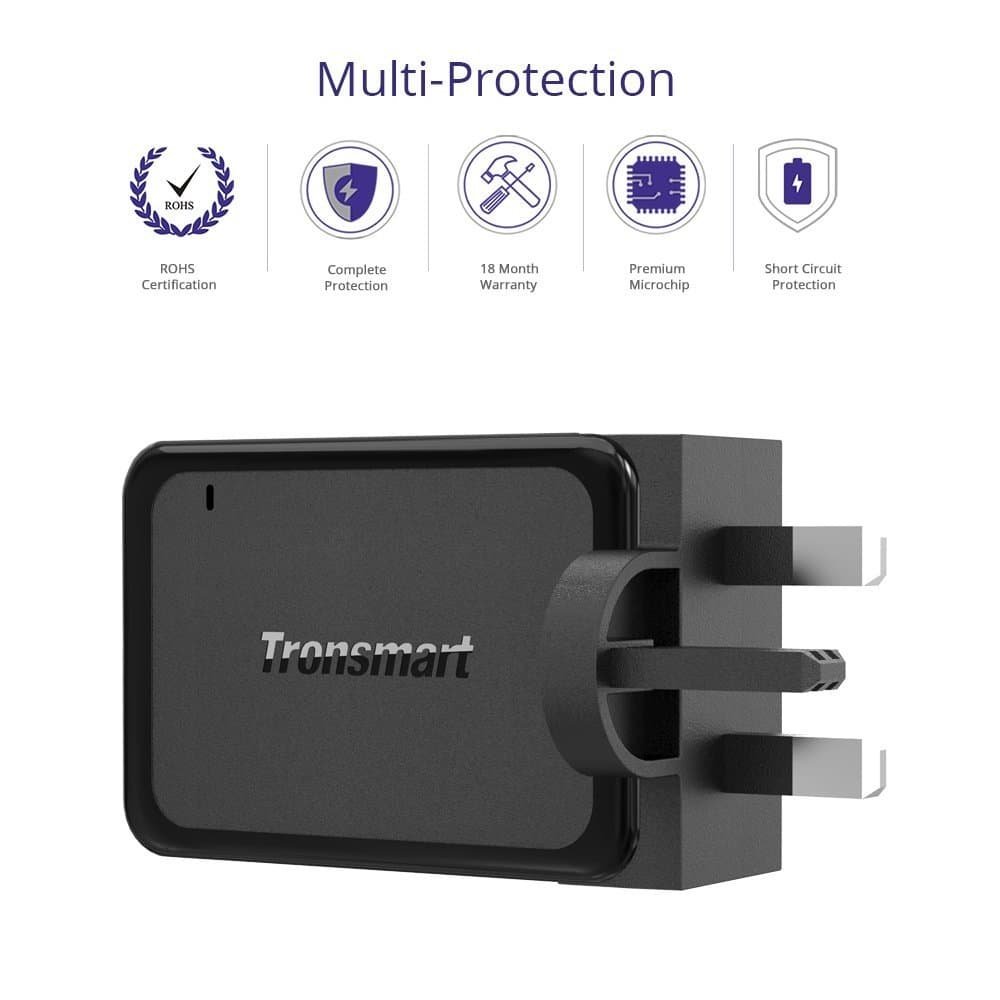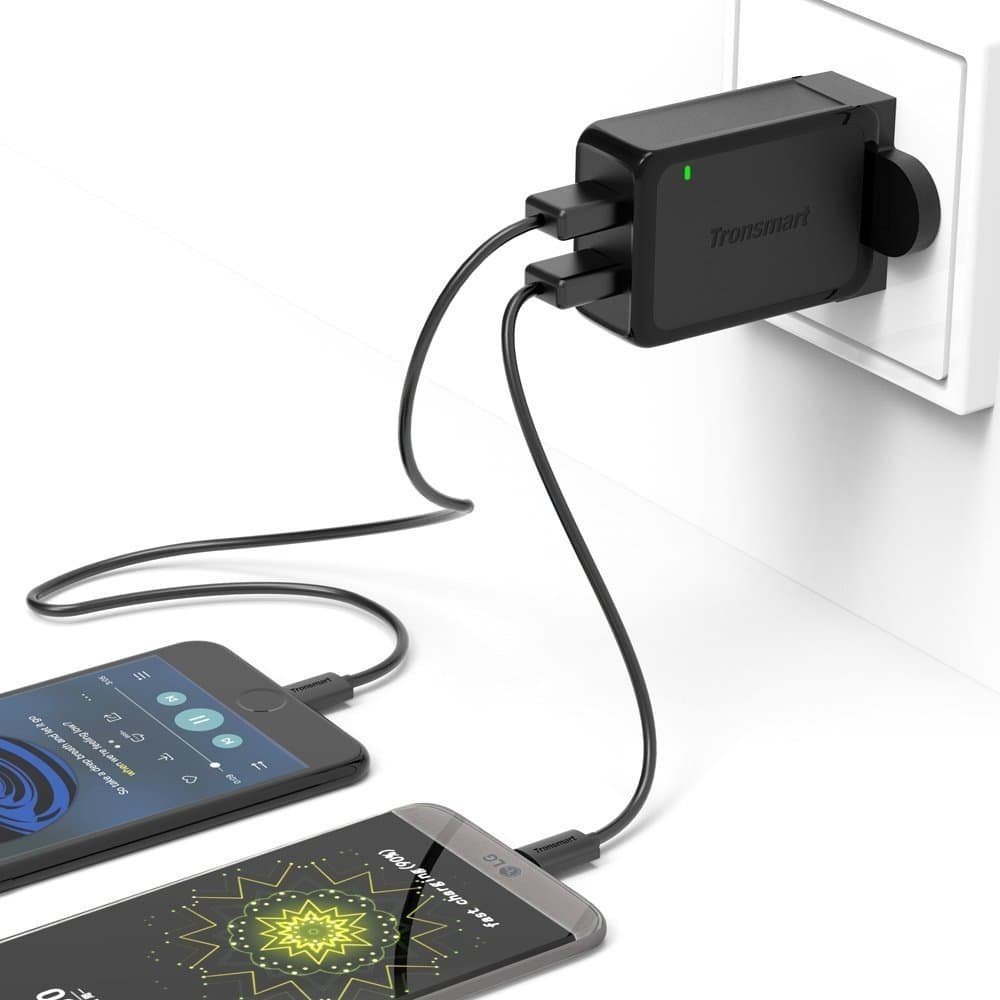 www.m2deals.my
---