DUAL USB + FULL SCREEN WIRELESS WITH BRACKET SUPPORT BASEUS 8000mAh POWERBANK
DUAL USB + FULL SCREEN WIRELESS WITH BRACKET SUPPORT BASEUS 8000mAh POWERBANK
SPECIFICATION:
Material: PC+ABS
Color: Black/Red
Core: polymer lithium battery
Capacity: 8000mAh 3.7V 29.6Wh(TYP)
Rated Capacity: 5320mAh
Micro Input : DC 5V/2A max
USB 1 Output : DC 5V/2A max
USB 2 Output : DC 5V/2A max
Wireless Output : 5V/1A
PRODUCT DESCRIPTION:
A fantastic combination of three accessories in the Baseus Bracket! You can use the Baseus Bracket as a power bank for charging your tablet and smartphone, as a wireless charger, and as a desktop stand for your phone.
With the Baseus Bracket Qi power bank you can watch your favorite YouTube channels or series hands-free without worrying about the battery level of your smartphone - simply pull out the adjustable stand and connect your phone to the power bank. This Baseus Bracket portable charger lets you recharge up to three devices simultaneously, one wirelessly and two via USB port. Travel and use your gadgets at all time because the Baseus Bracket wireless charger features 8000mAh of battery capacity.
3-in-1 design: wireless charger, power bank, and phone stand - an ideal for travels or home use.
It combines two different charging protocols: wireless charging and USB charging - universal compatibility.
The Baseus Bracket Qi power bank boasts 8000mAh of battery capacity and two USB ports.
The Baseus Qi charger/power bank allows you to recharge one Qi-enabled phone and two USB-powered devices at the same time.
The maximum wireless charging output is 1A while both USB ports are capable of delivering up to 2A of output power.
Designed with an adjustable pull out stand with three positions for comfortable media viewing on your smartphone.
The Baseus Bracket Qi power bank also has a digital display that shows you how much power is left in percent.
The Baseus Bracket wireless charger boasts integrated pure copper coils that provide faster charging.
Multiple protection systems and CE, FCC, RoHS certifications offer utterly safe and reliable charging for your devices.
With this Baseus wireless charger/power bank, you can recharge any Qi-supported phone and all USB-powered devices.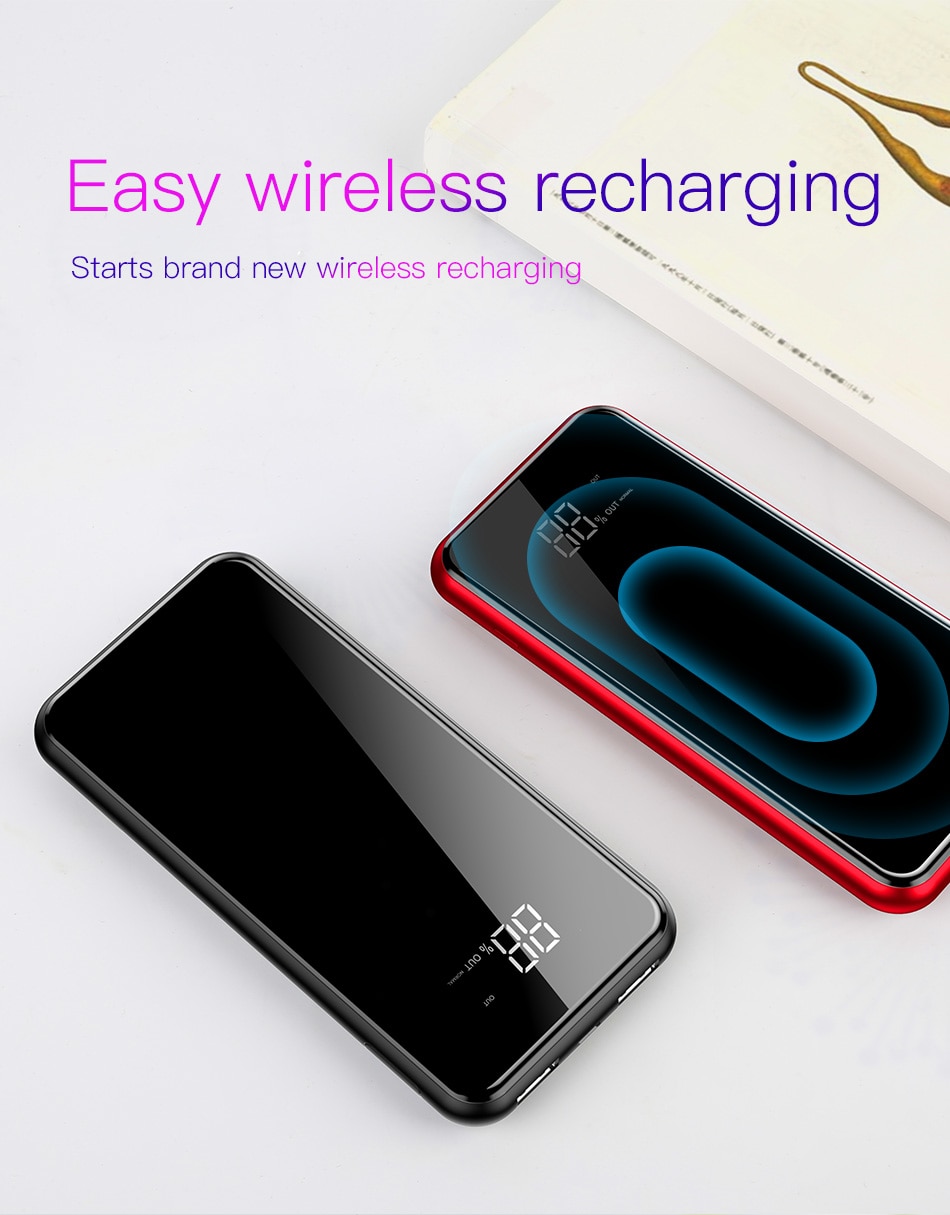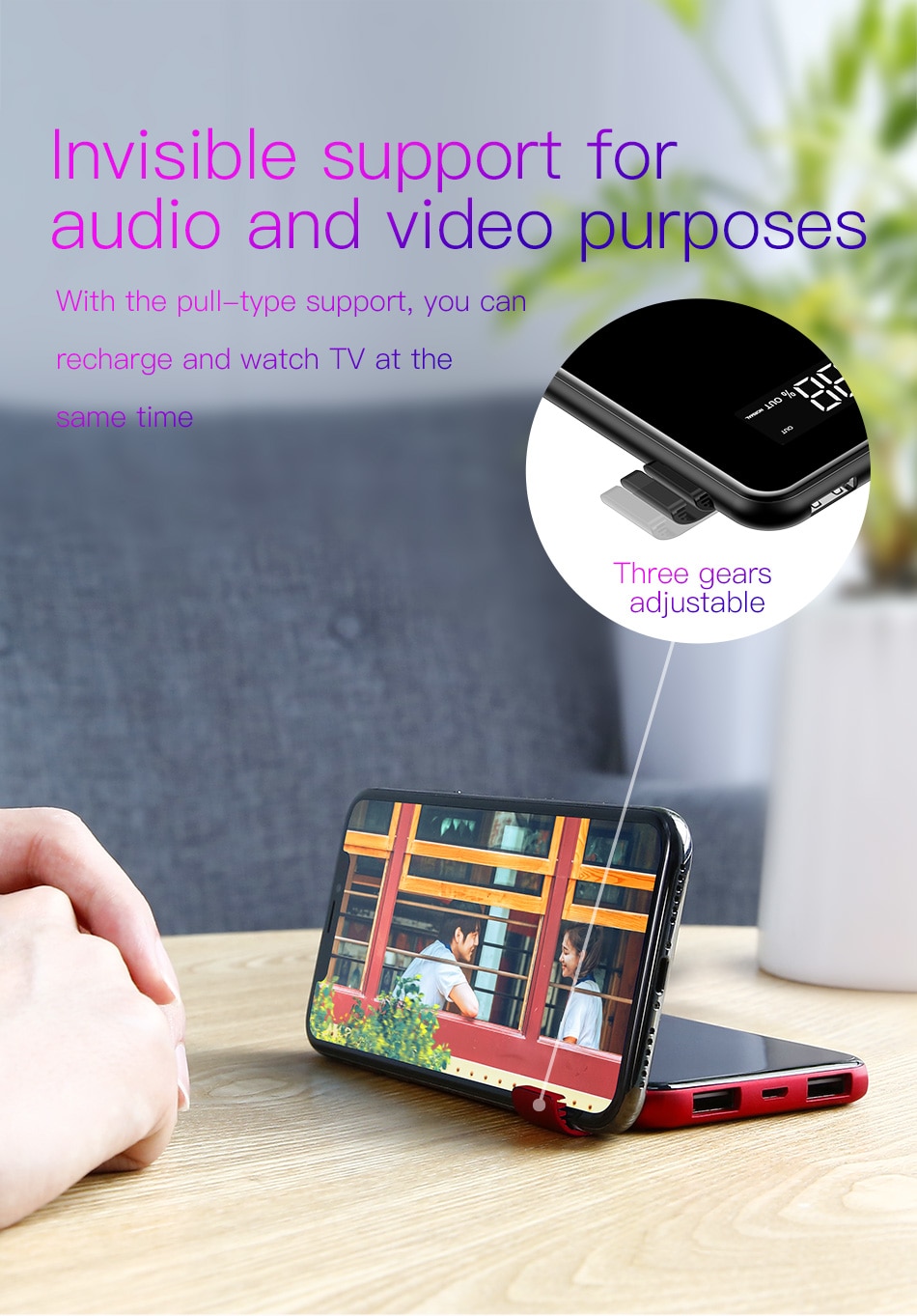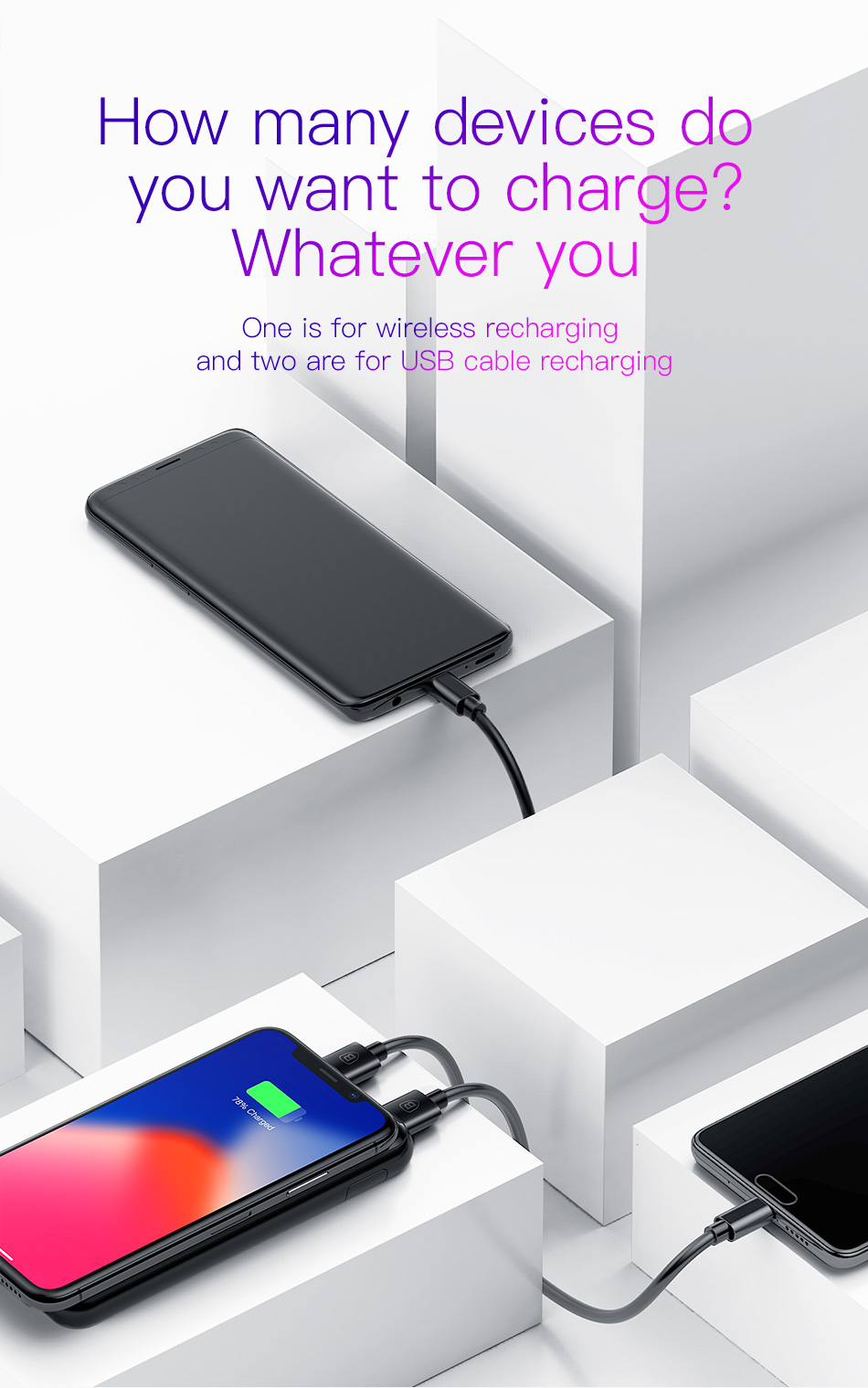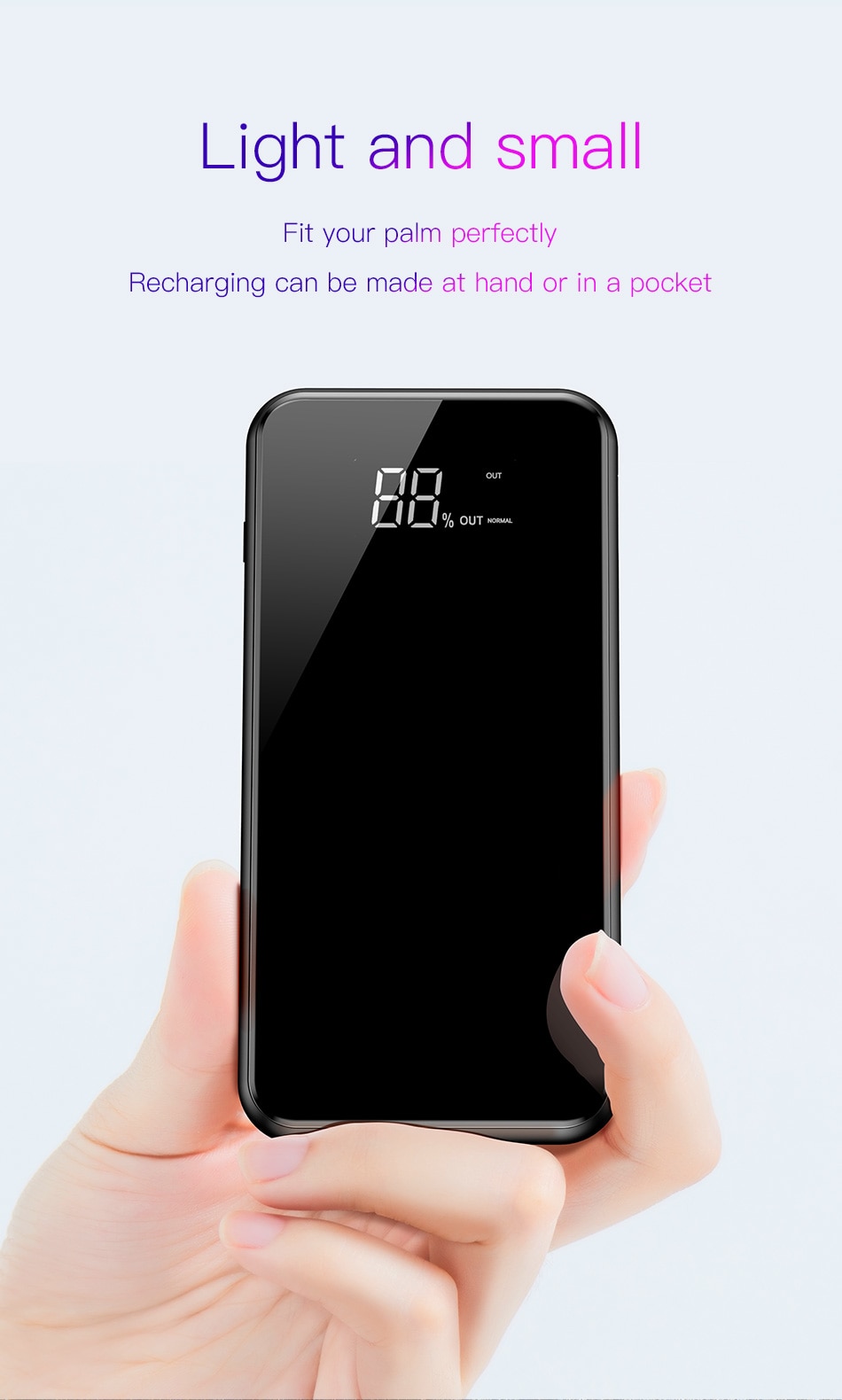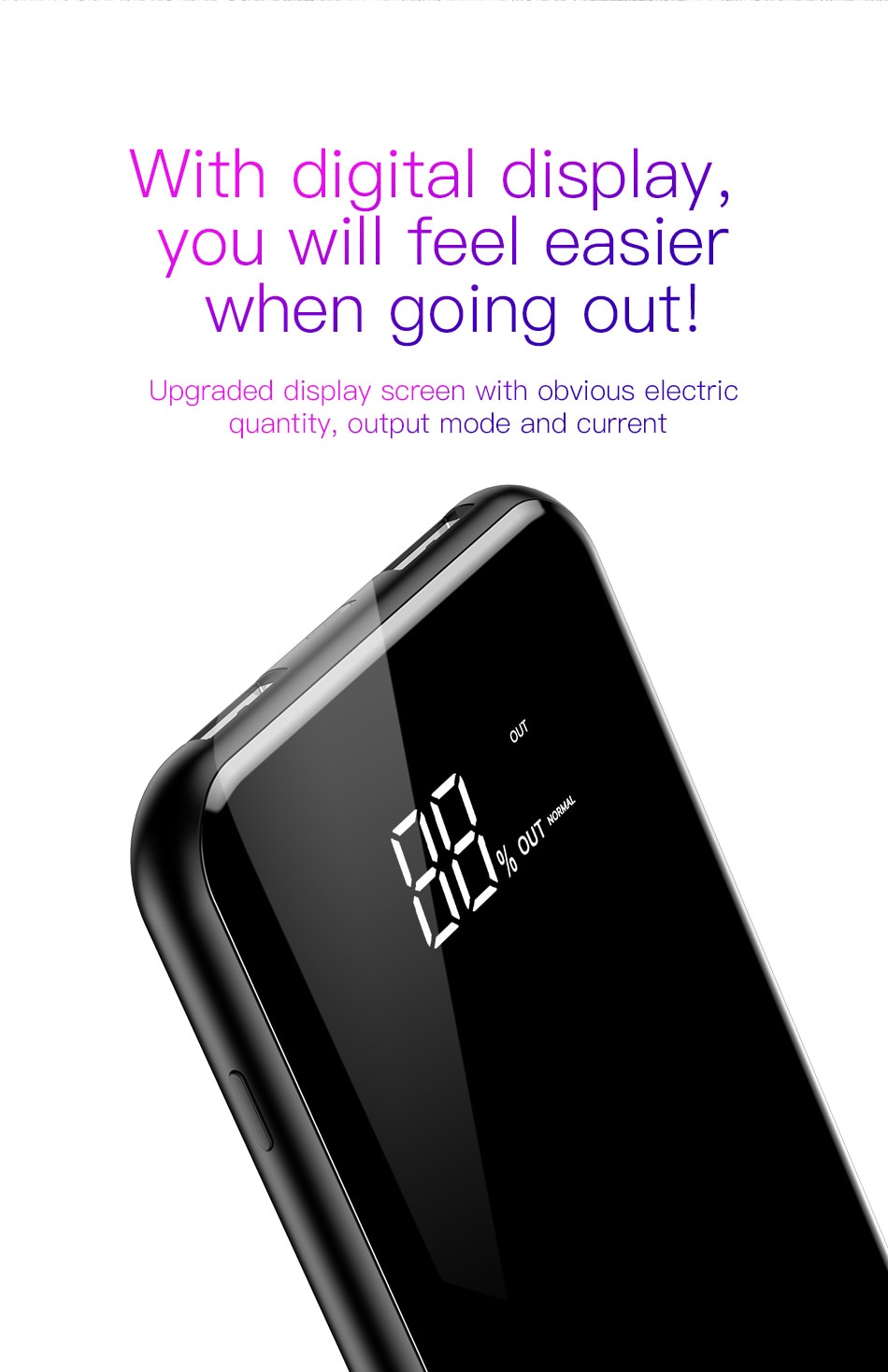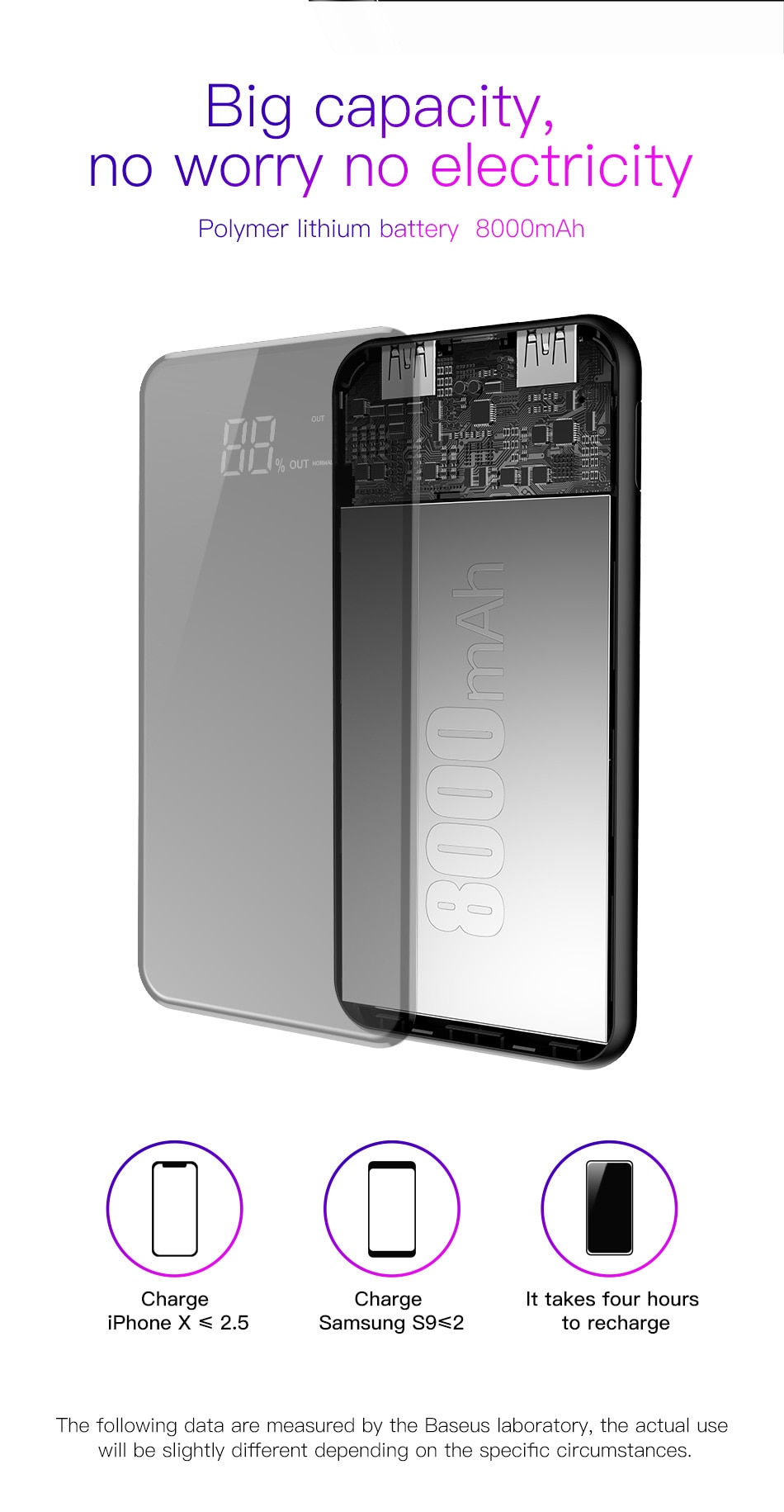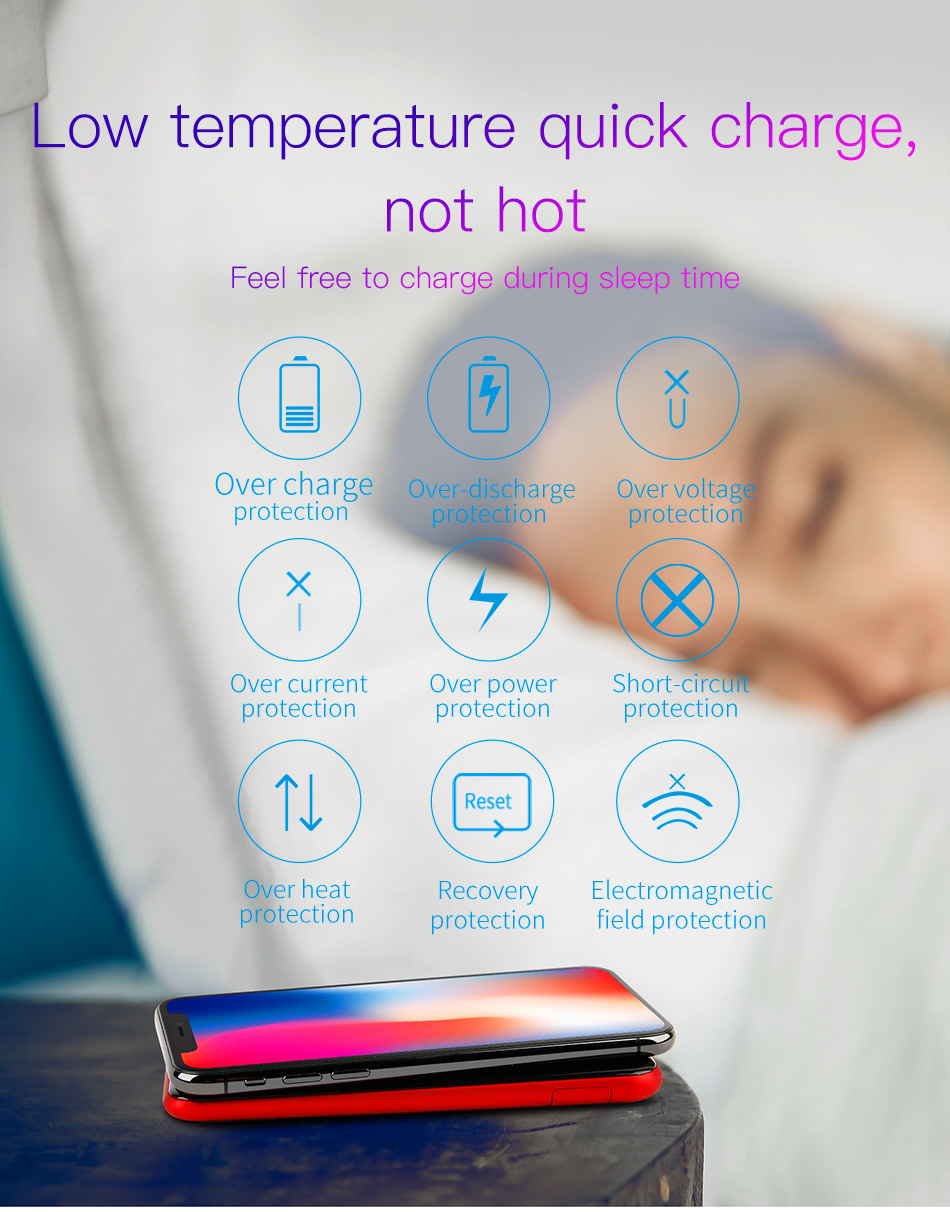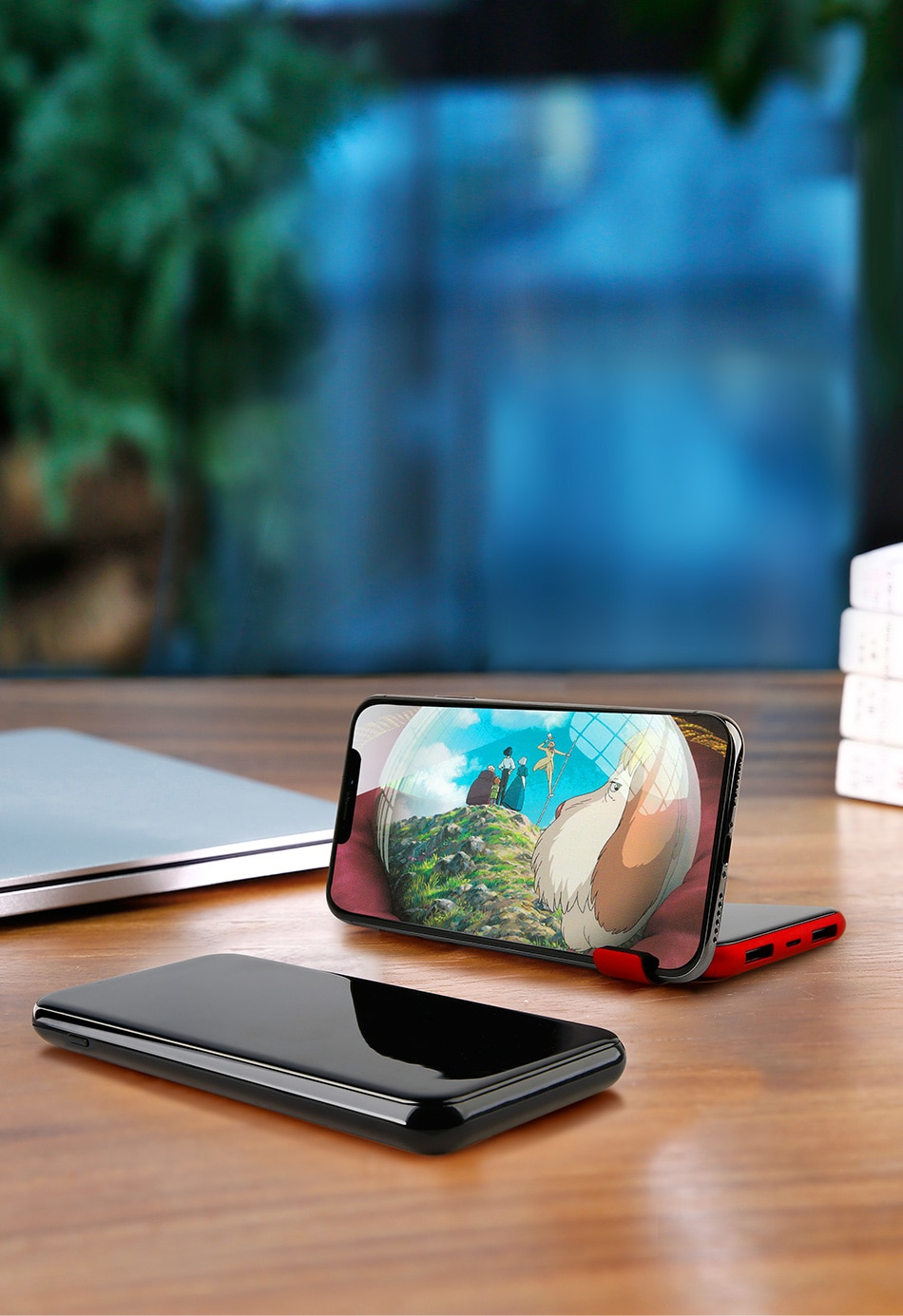 www.m2deals.my
---