DUAL OUTPUT BASEUS MINI CU DIGITAL DISPLAY POWER BANK 10000mAh
DUAL OUTPUT BASEUS MINI CU DIGITAL DISPLAY POWER BANK 10000mAh
SPECIFICATION:
Brand: Baseus
Name: Mini Cu
Material: ABS + PC
Capacity: 10000 mAh
Battery type: Li-Polymer
Ports: 2x USB
Input: 5V/2.1A
Output: USB1 – 5V/1A, USB2 – 5V/2.1A
Size: 13,5 x 6,7 x 1,5 cm
Weight: 230 g
6 Month Warranty
USB1 output - 1.0 A max
USB2 output - 2.1 A max
Package contains: power bank, USB / micro USB cable, user manual
MAIN FEATURES:
Mini slim and smart design with large 10000 mAh capacity.
Red digital LED display shows percentage of remaining battery life.
You can charge up to 2 devices at the same time even when power bank is on charge.
shell is made from high-quality materials – ABS and PC. Integrated LED display
shows the remaining power of the accessory. Over-current, over-power,
over-voltage, over-charge, over-discharge, overheat, short-circuit, and
electromagnetic field protections.
PRODUCT DESCRIPTION: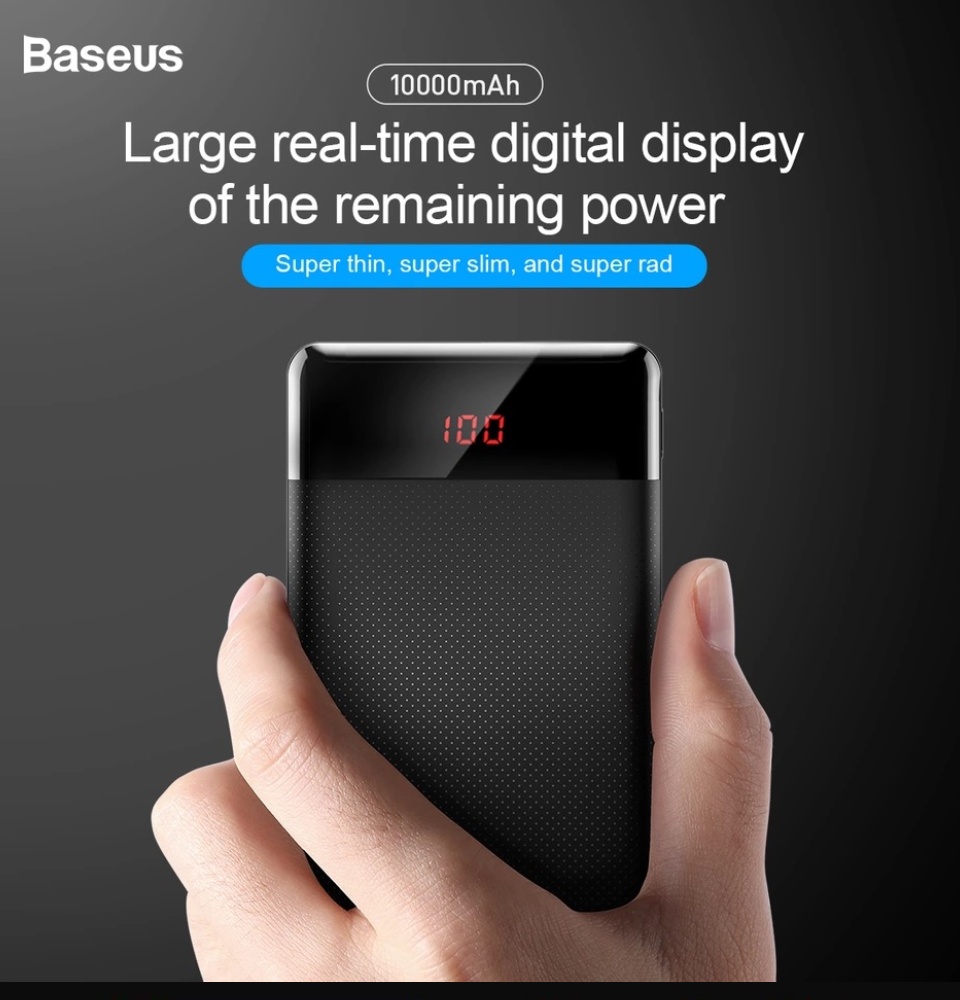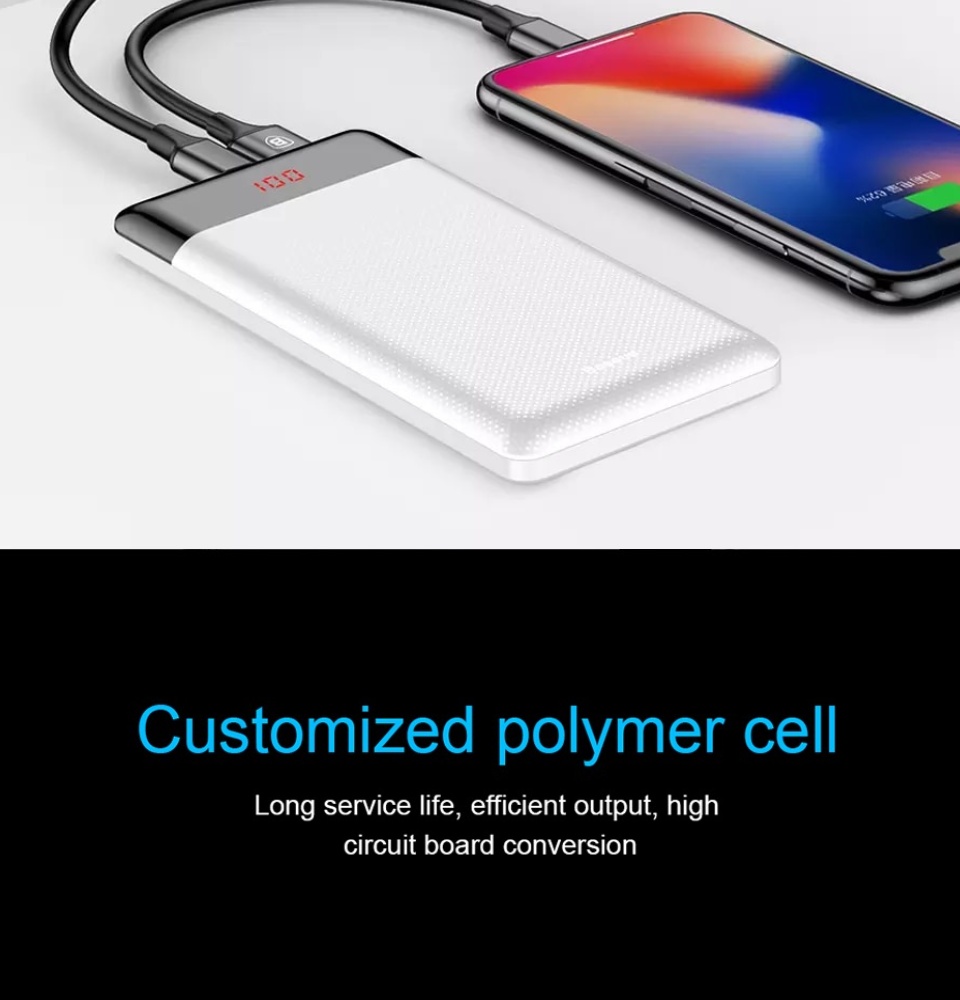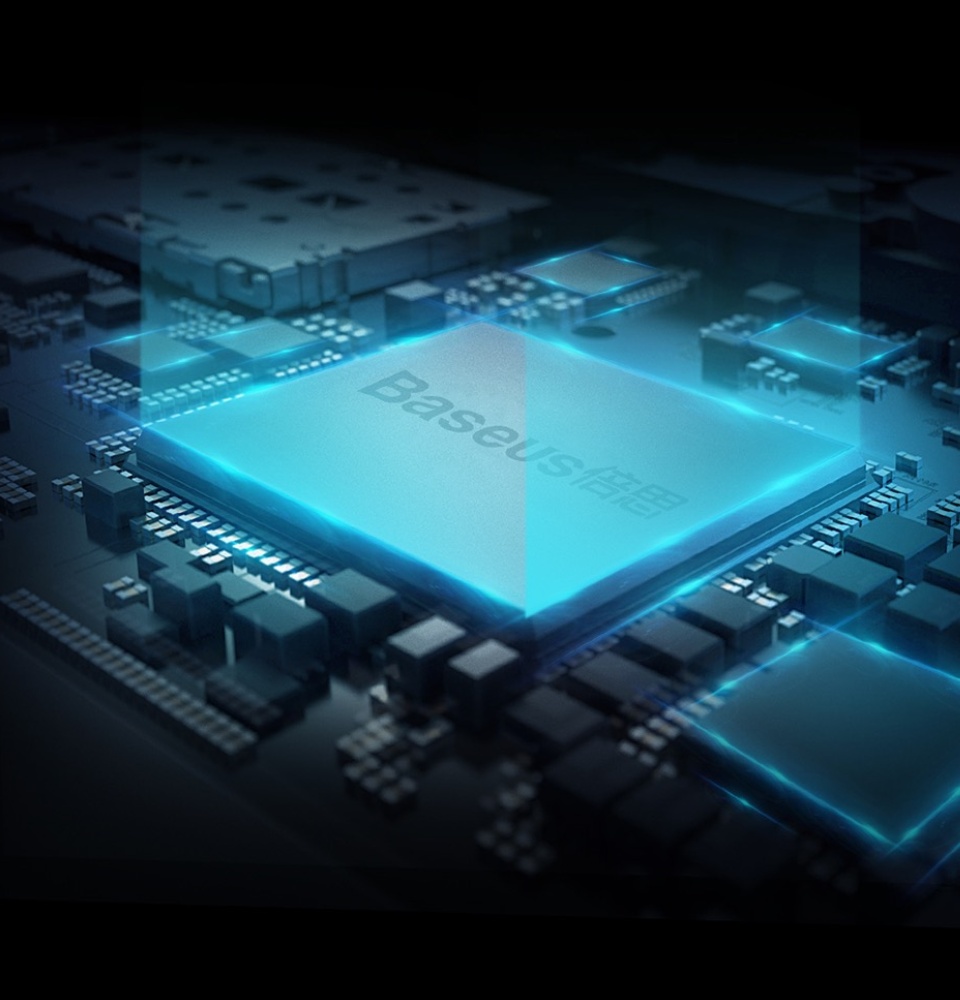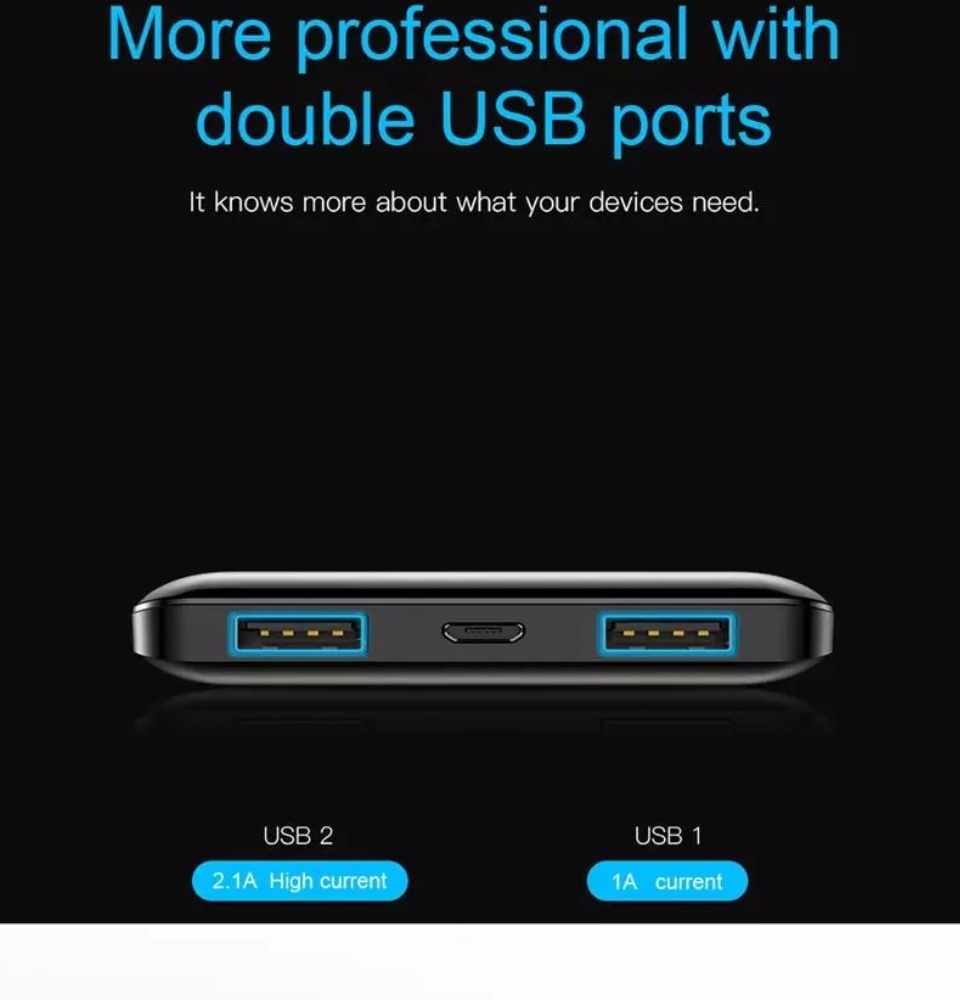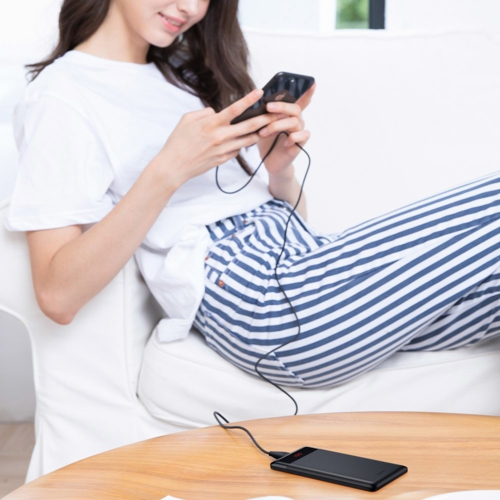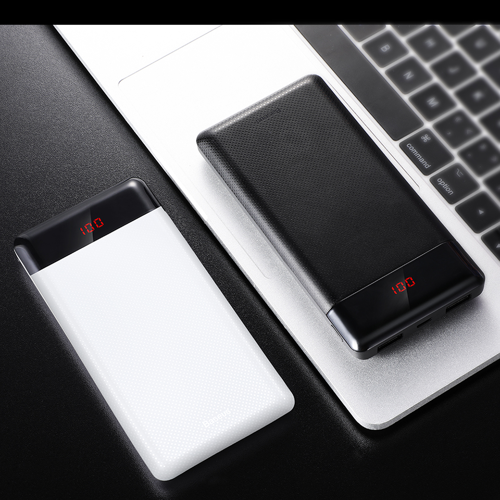 www.m2deals.my
---