PD+QC3.0 Baseus Mulight Quick Charger Digital Display Power Bank 20000mAh
PD+QC3.0 Baseus Mulight Quick Charger Digital Display Power Bank 20000mAh
SPECIFICATION:
Brand: Baseus
Battery type: li-polymer battery
Capacity: 20000mAh/3.8V 76Wh
Rated capacity: 12000mAh
Lightning input: DC 5V2A Max
Micro input: DC 5V2A/9V2A/12V1.5A Max.
Type-C input: DC 5V2A/9V2A/12V1.5A Max.
Type-C output: DC 5V2A/9V2A/12V1.5A Max.
USB1 output: DC 5V2.1A
USB1 output: DC 5V3A/9V2A 12V1.5A
USB1+USB2+Type-C: DC 5V3A Max
Weight: 340g
FEATURES:
Support PD3.0&QC3.0 quick charge, save much of your time.
With a capacity of 20000mAh, can provide enough power for your devices.
With dual USB output and PD Type-C input/output + Micro USB input + Lightning 8pin input ports in total, convenient to charge or be charged.
Real time digital display, show the charging status.
Can support charging and discharging at the same time.
Multiple protection, sophisticated circuit design, safe to use.
With FCC, CE and RoHS certification.
PRODUCT DESCRIPTION: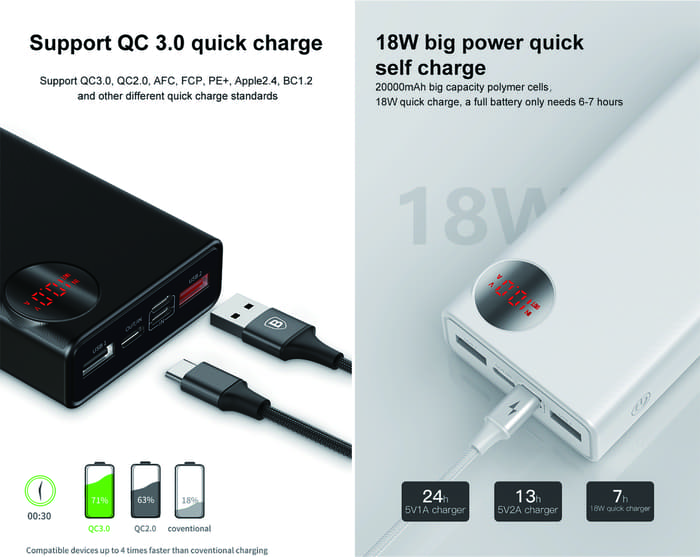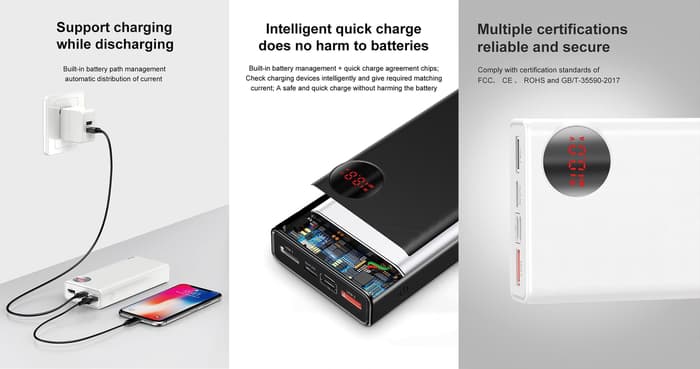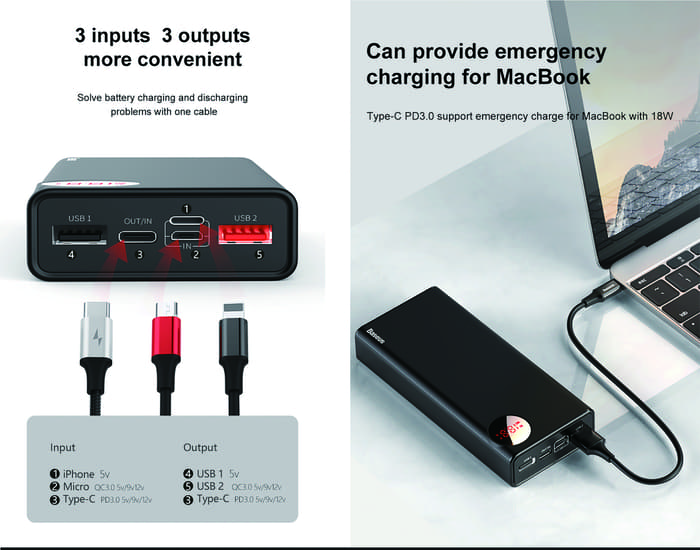 ---