AUKEY PA-T13 Dual Port USB Wall Charger with (QC3.0) + CABLE
AUKEY PA-T13 Dual Port USB Wall Charger with (QC3.0) + CABLE
Specifications:
Model: PA-T13
Color: Black

Total Power: 34.5 W

Plug Type: US or EU

Input: AC 100-240V ,
Output (Orange Port QC3.0):3.6-6.5V/3A 6.5V-9V/2A 9V-12V/1.5A
Output (Green Port AIPower):5V/2.4A
Dimensions: 2.52x 2.48 x 1.0 inches (6.4 x 6.3 x 2.8 cm)
Weight: 116g

Dimenssion: 6.4*6.3*2.8 cm/2.52*2.48*1.10 inch (L*W*H)
Compatible With: Samsung/LG/Sony-Ericsson/HTC/Nokia/Apple Iphones
Output Port type: AIPower + Quick Charge 3.0
Qualcomm Quick Charge 3.0
Engineered to refuel devices up to four times faster than conventional charging. Powered by INOV (Intelligent Negotiation for Optimum Voltage) Technology for fine-tuned power output and more optimized charging cycles. Up to 45% more efficient than Quick Charge 2.0 & compatible with a full range of USB connection types, from A to C.
AiPower Adaptive Charging Technology
The signature green AUKEY AiPower USB port adapts to your devices to provide the safest maximum recharge rate with up to 2.4A of dedicated output. Compatible with all your USB-powered gear whether Android, Apple, Bluetooth headphones or speakers, smartwatches, dash cams, etc.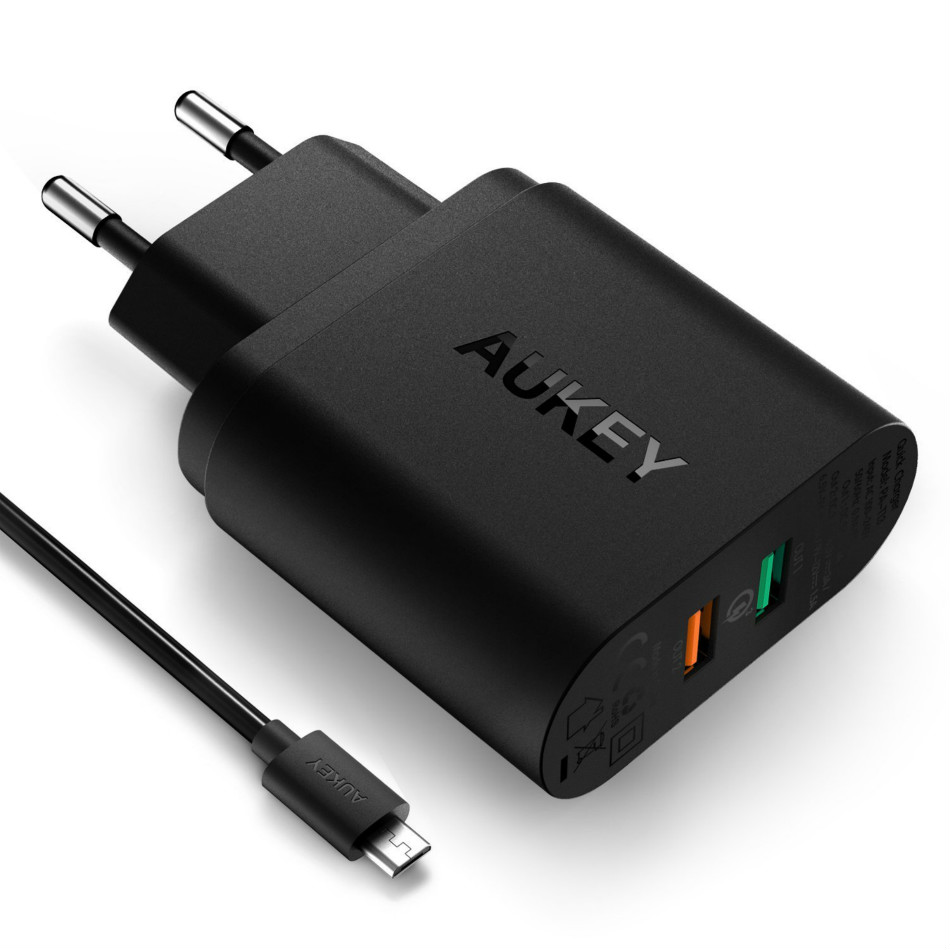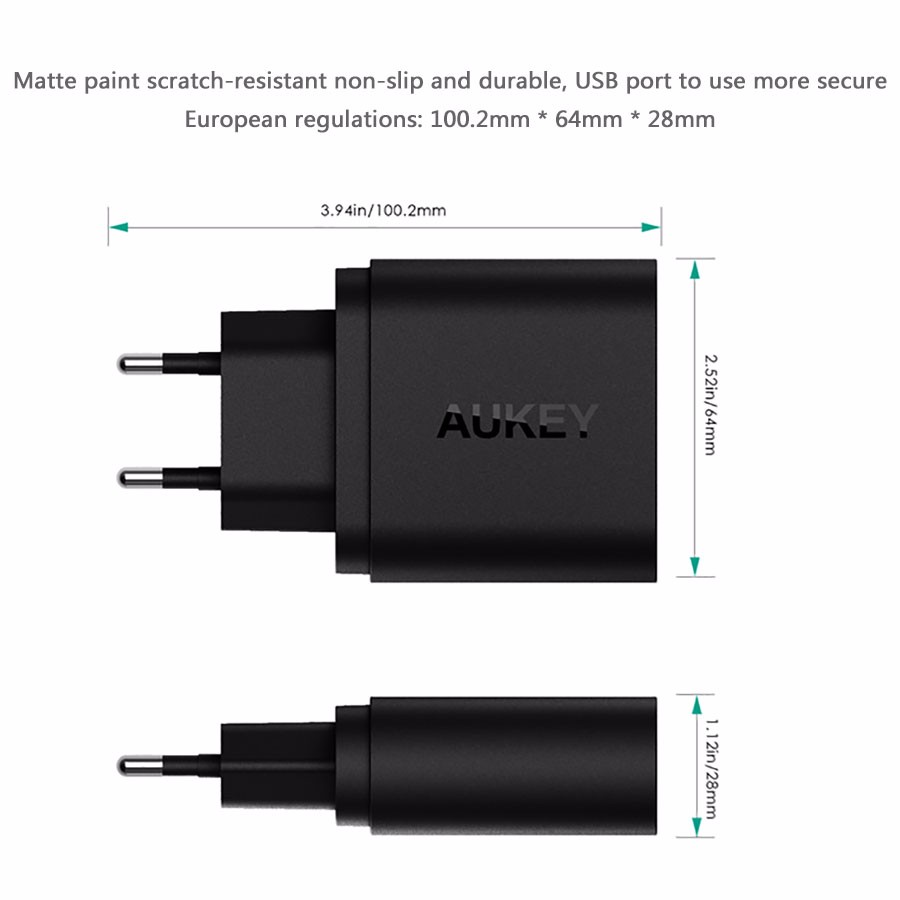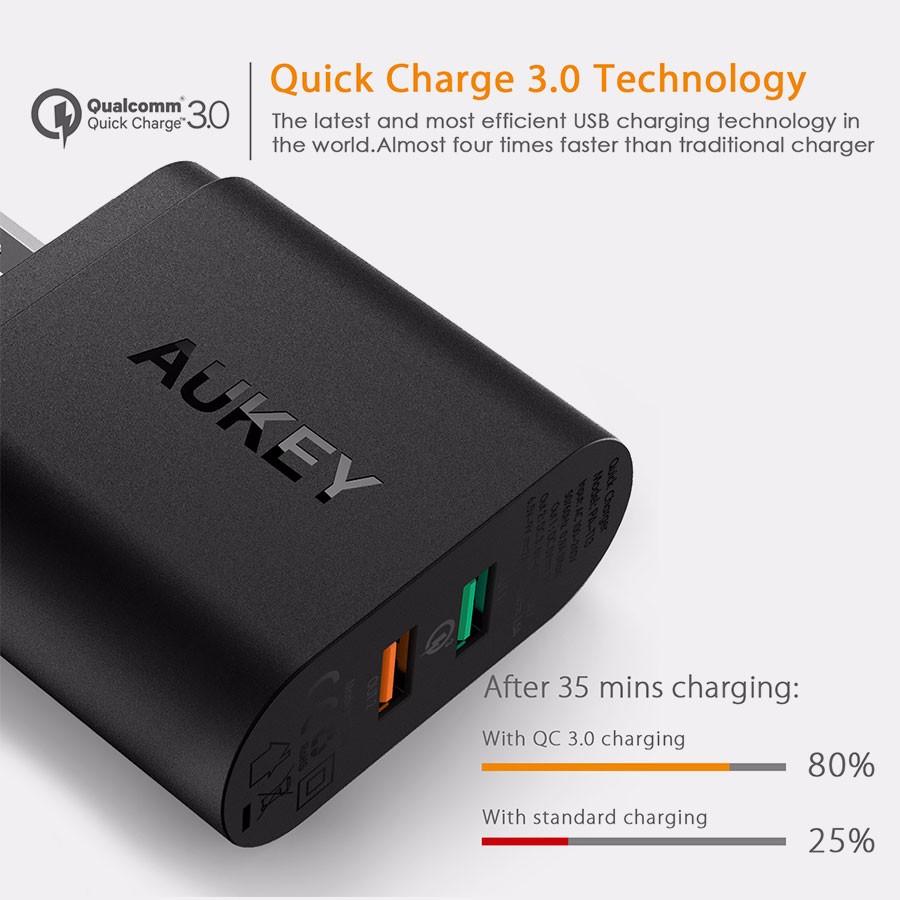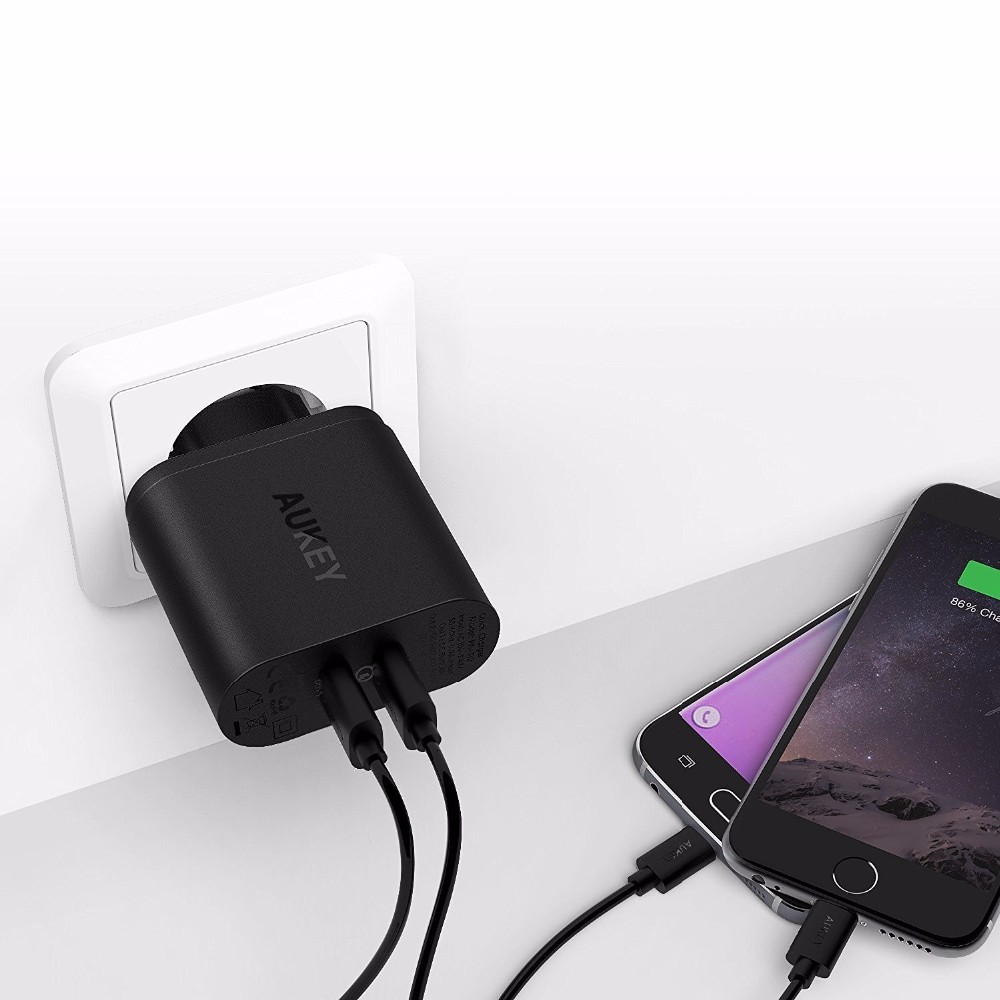 www.m2deals.my
---