AROMATHERAPY ESSENTIAL OIL BASEUS CREAMY WHITE DIFFUSER
AROMATHERAPY ESSENTIAL OIL BASEUS CREAMY WHITE DIFFUSER
FEATURES:
3 in 1 function: Aromatherapy Diffuser, Humidifier, Night Light
Automatic Power Off.
Advanced Ultrasonic Diffusing technology which produces vibrations at a frequency of 3.0 millions times per second breaks water and essential oils into extremely fine micro-particles without using heat (heat alters and destroys the properties of essential oils). Ultrasonic diffusing feature ensures the integrity of the essential oils' beneficial molecular structure and allows for ease of healthy bodily absorption.
This provides many health benefits e.g. improves breathing, strengthen the immune system, help to lift your mood and relieve stress.
It may also be used as a non-aromatherapy humidifier. Provides moisture for Dry Cough, Sinus Irritation, Dry Skin.
Function in a very silent manner, no noise disruption.
7-color gradually changing atmosphere lamp.
SPECIFICATION:
Brand:Baseus
Product Name: Creamy-white Aroma Diffuser
Material: ABS+PP
Body Color: White
Charging Type: USB
Power Supply: DC5V 1A
Rated Power: 5W
Water Capacity:90mL
Spray Mode:ContinuousSpray andIntermittent Spray
Spray Amount: 15-25mL/Hour
Atmosphere Lamp: 7 Colors
Net Weight: Around 172g
Gross Weight: 372g
Product Size: 13X9.5X6.5cm
Start to Use:
1. Power on, machine on standby.
2. Pressthe machine humidifying button (left), the machine opens continuous spray function, press the button again, open
intermittent spray function, press again, close spray.
3. Press the light button (right), the atmosphere lamp is on, seven-color change, press button again, fix the color currently
selected, press again, close the lamp.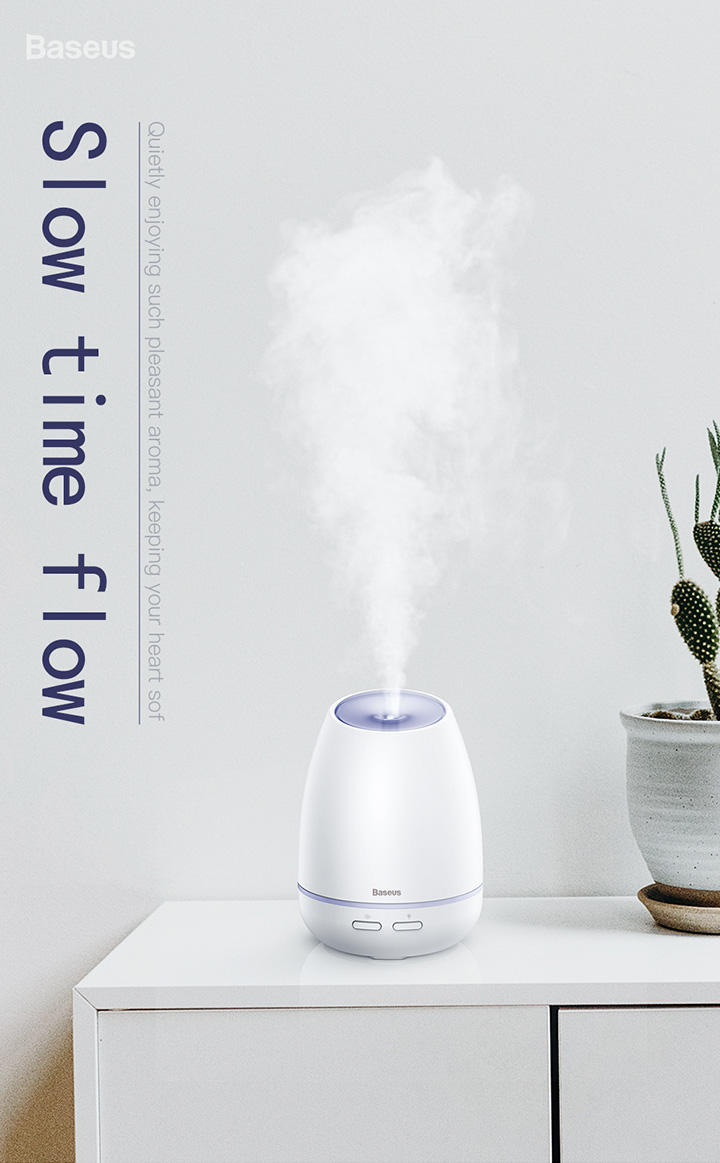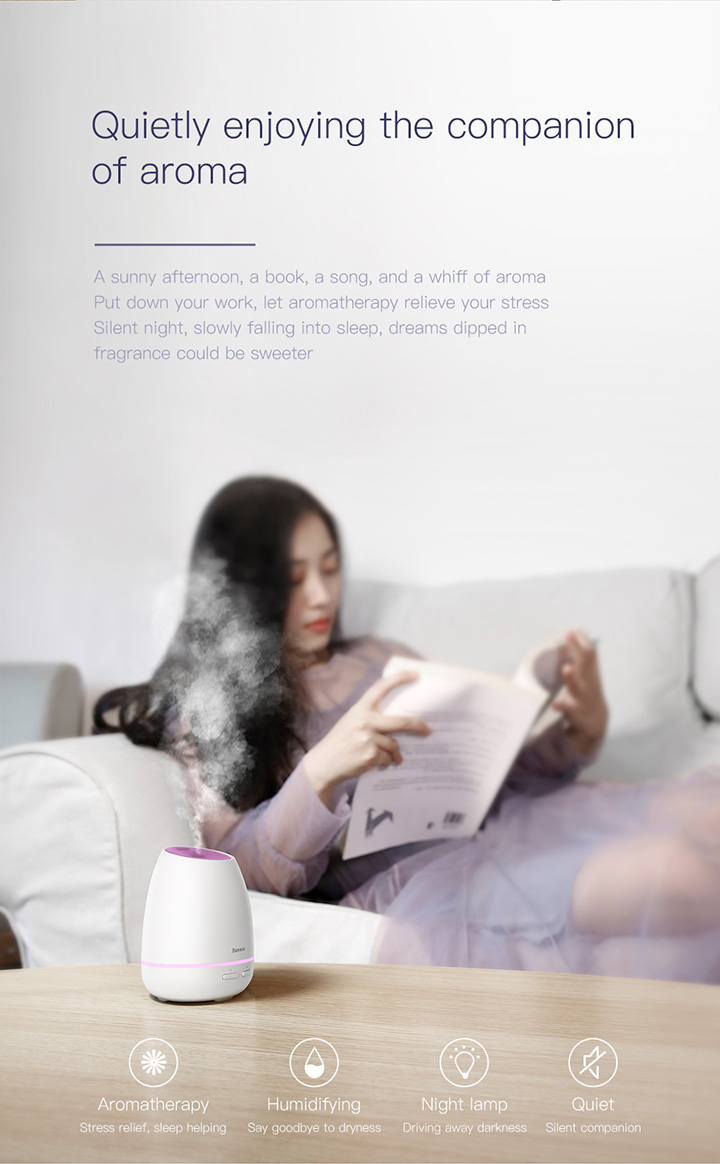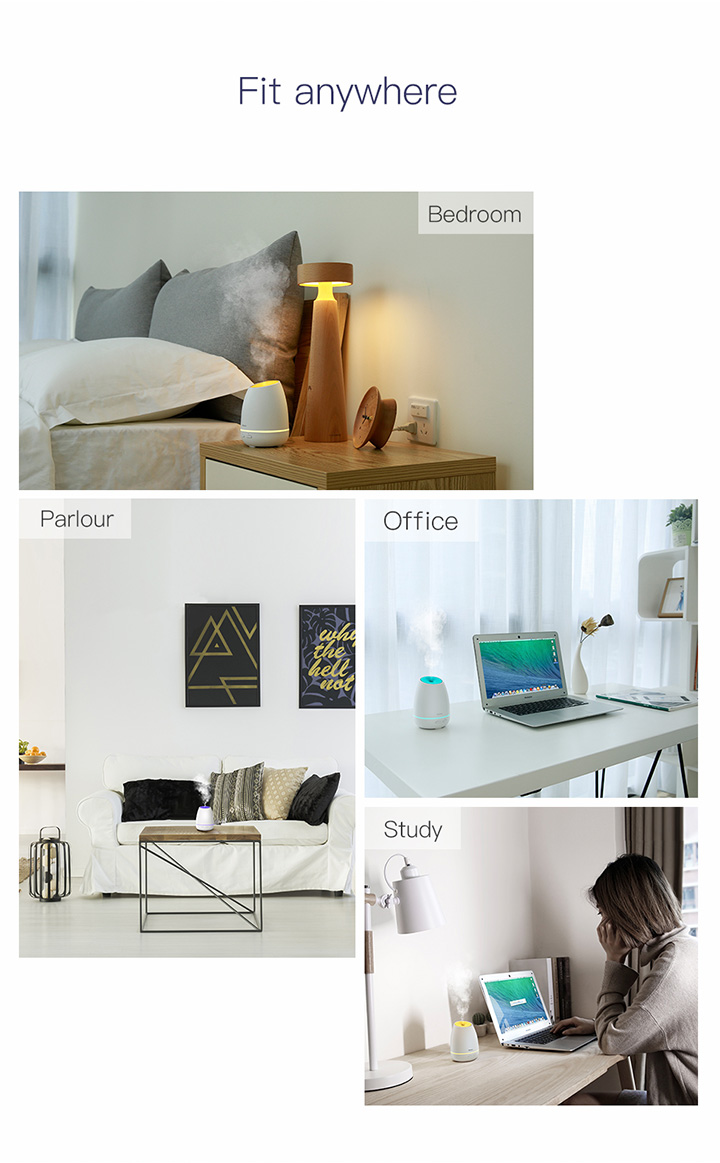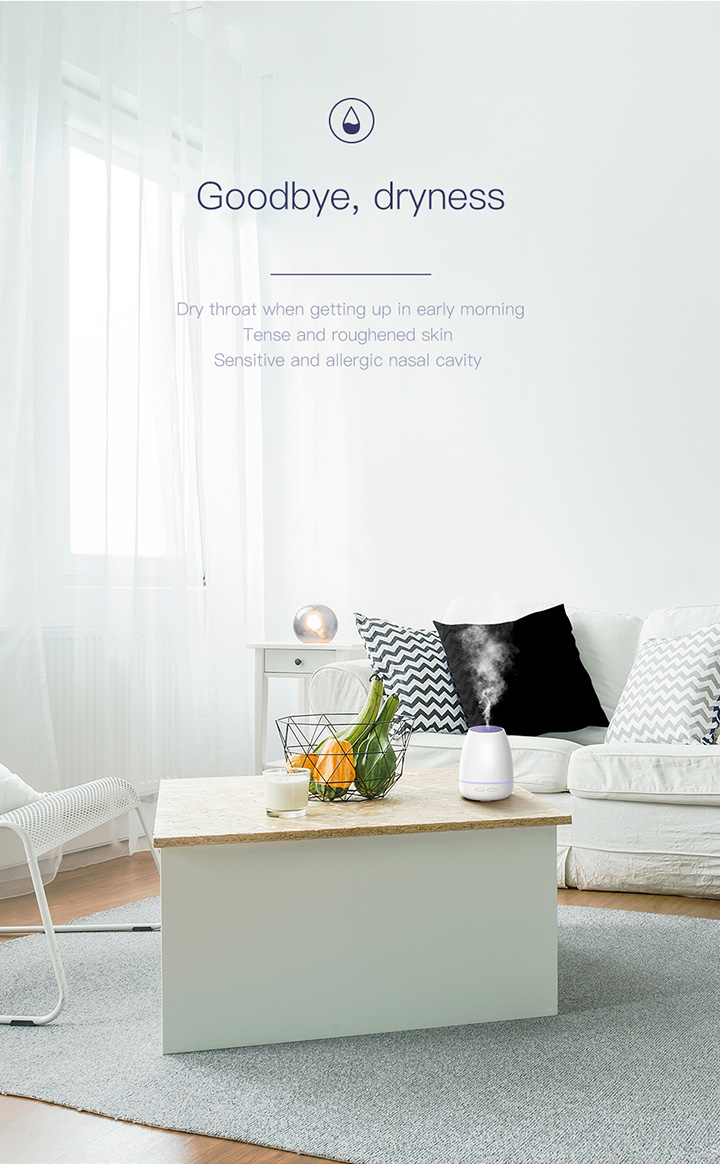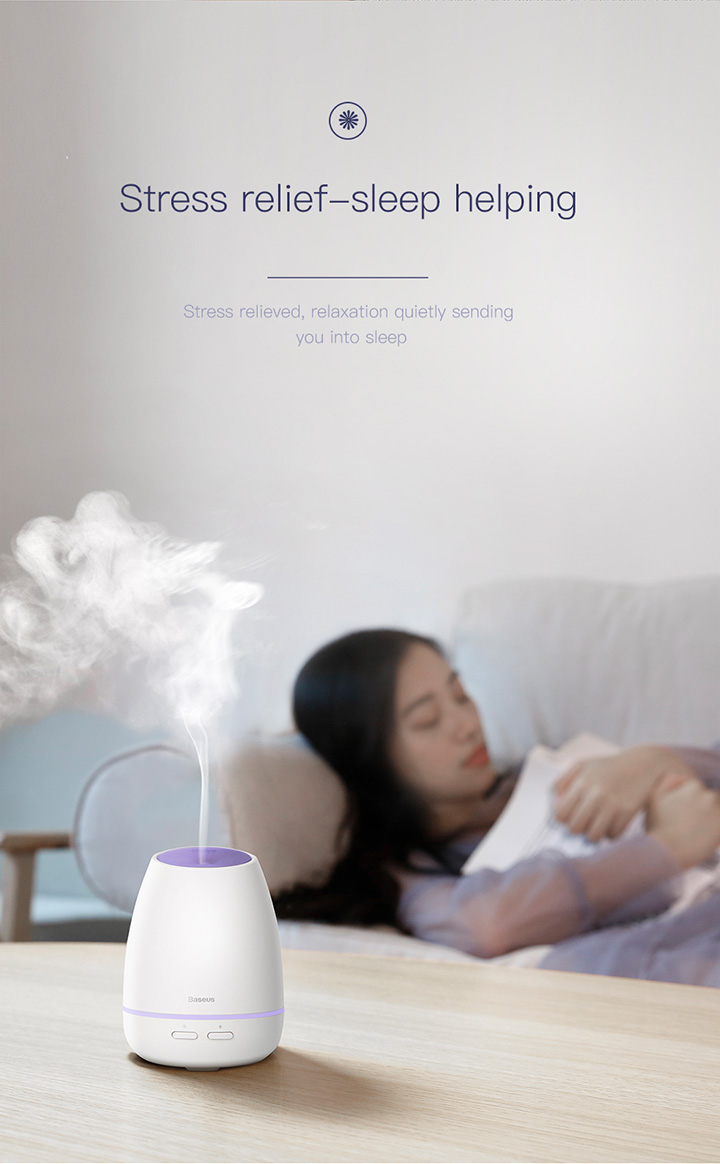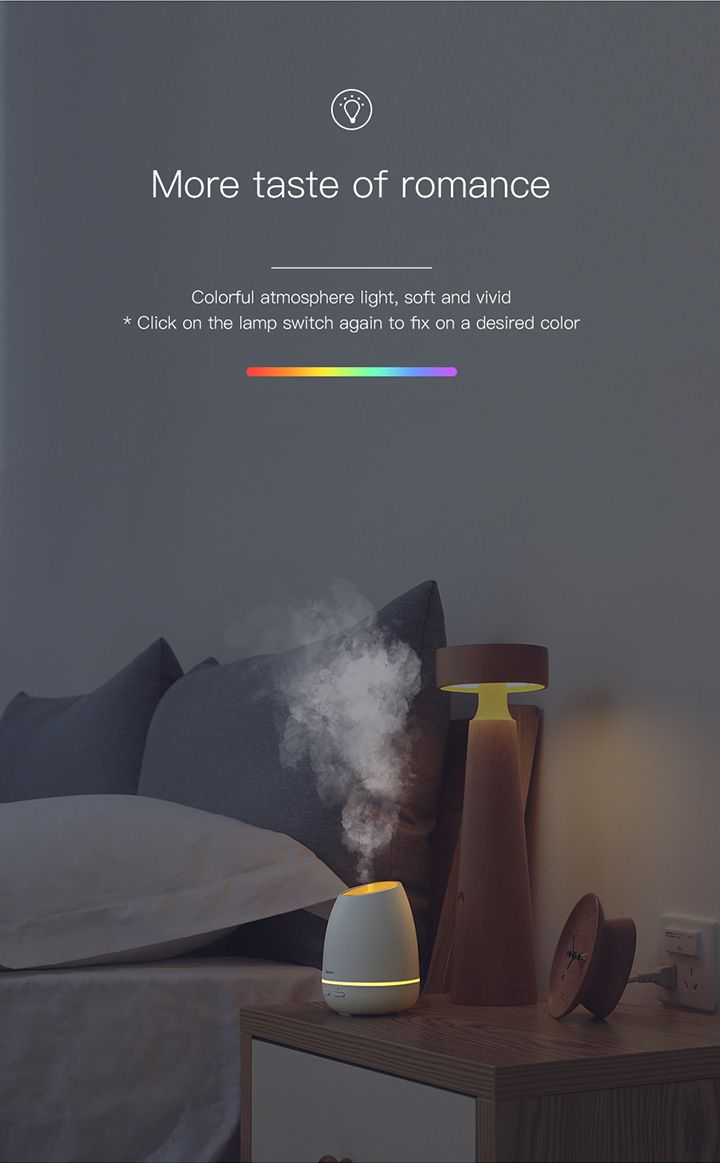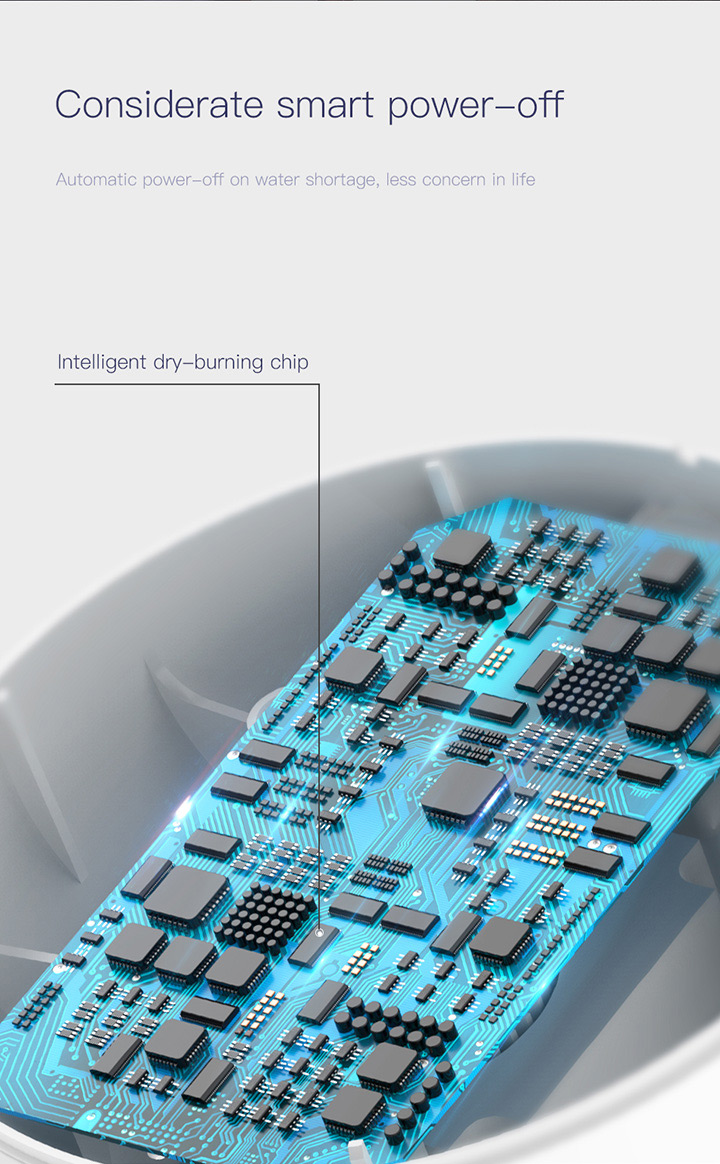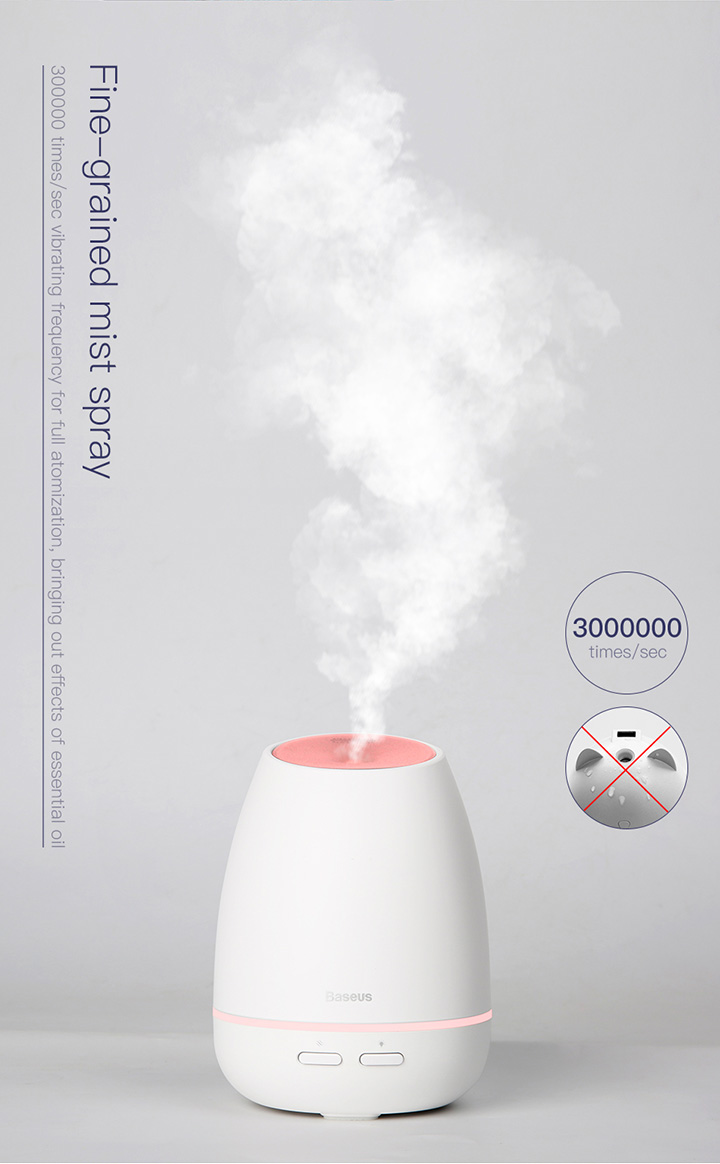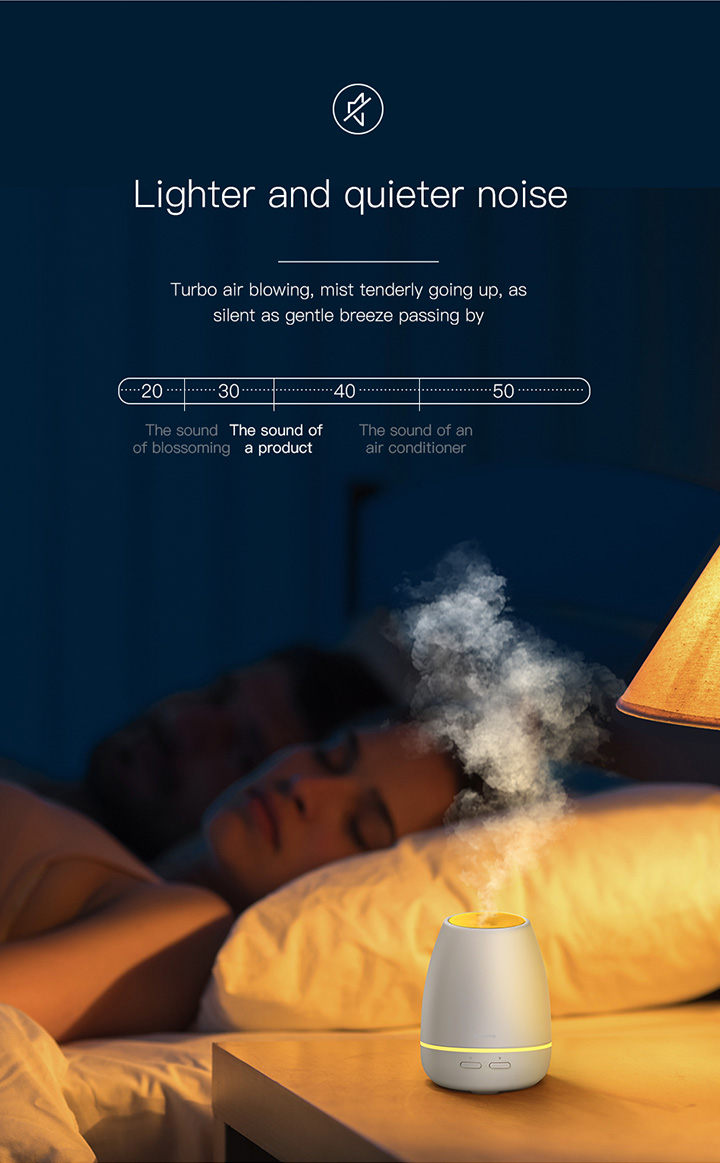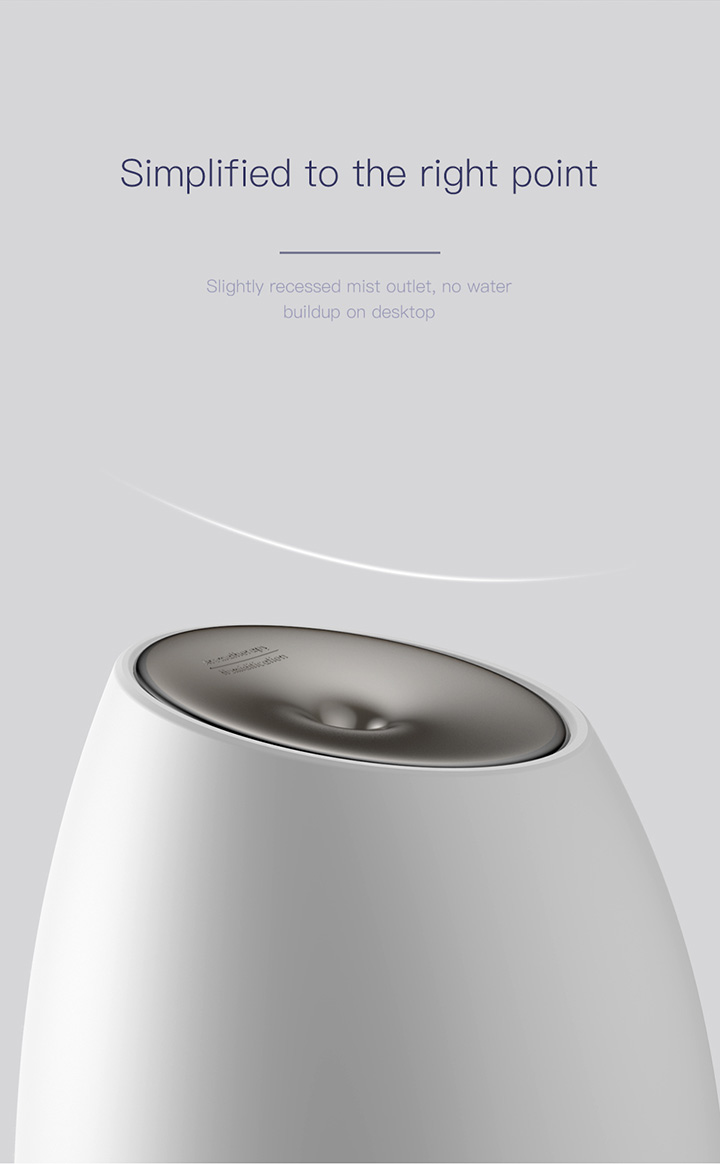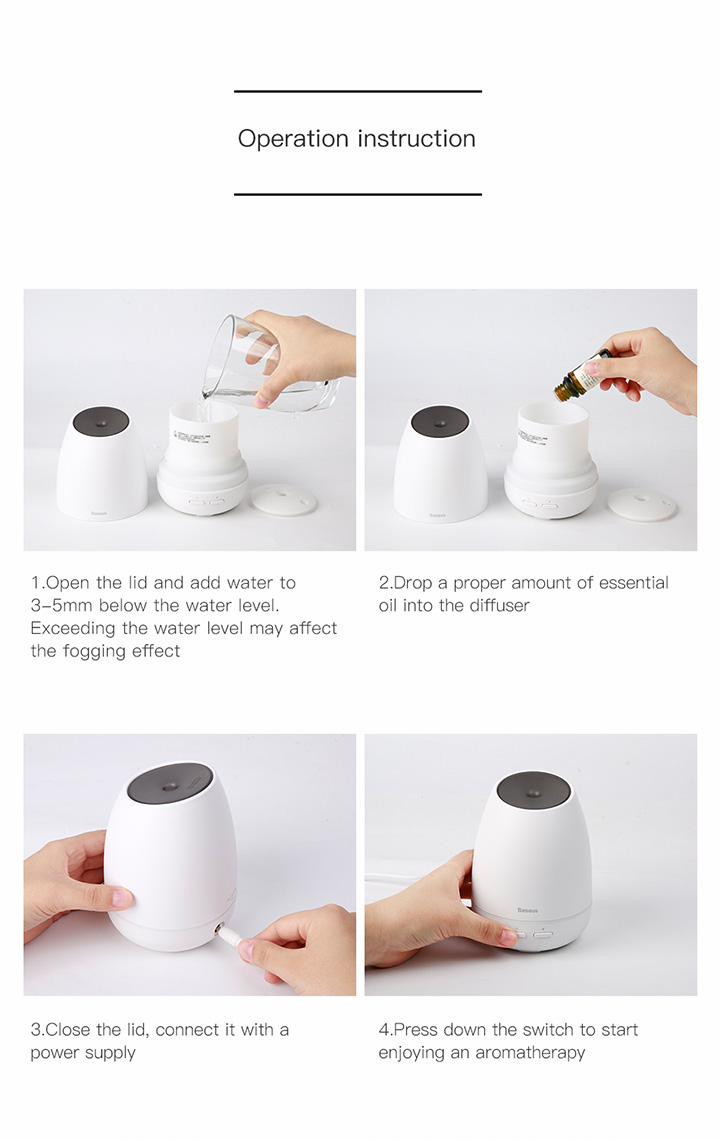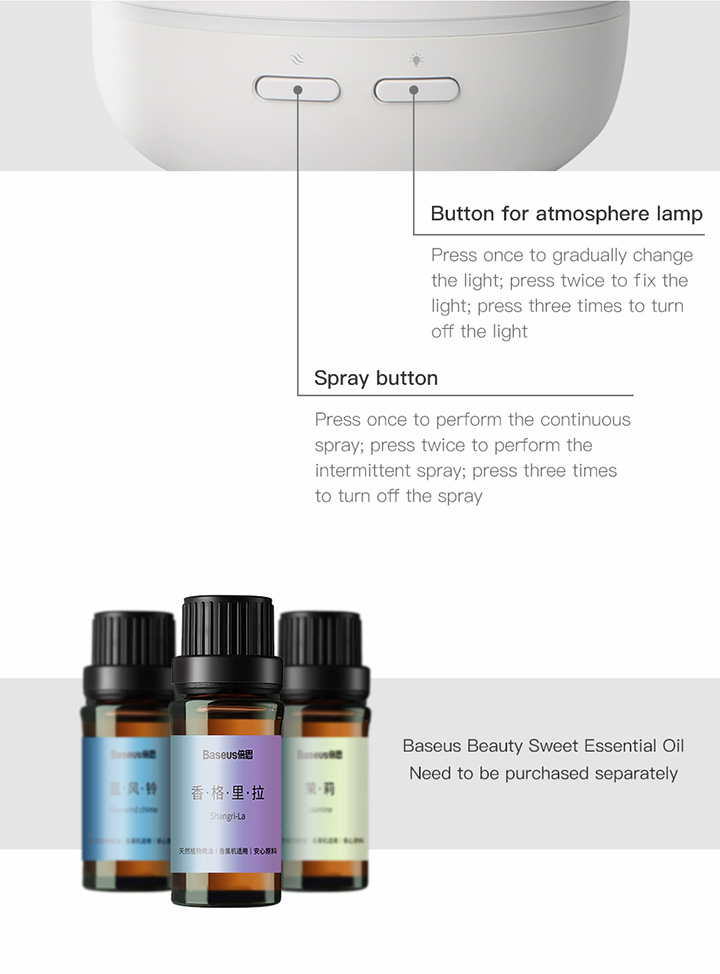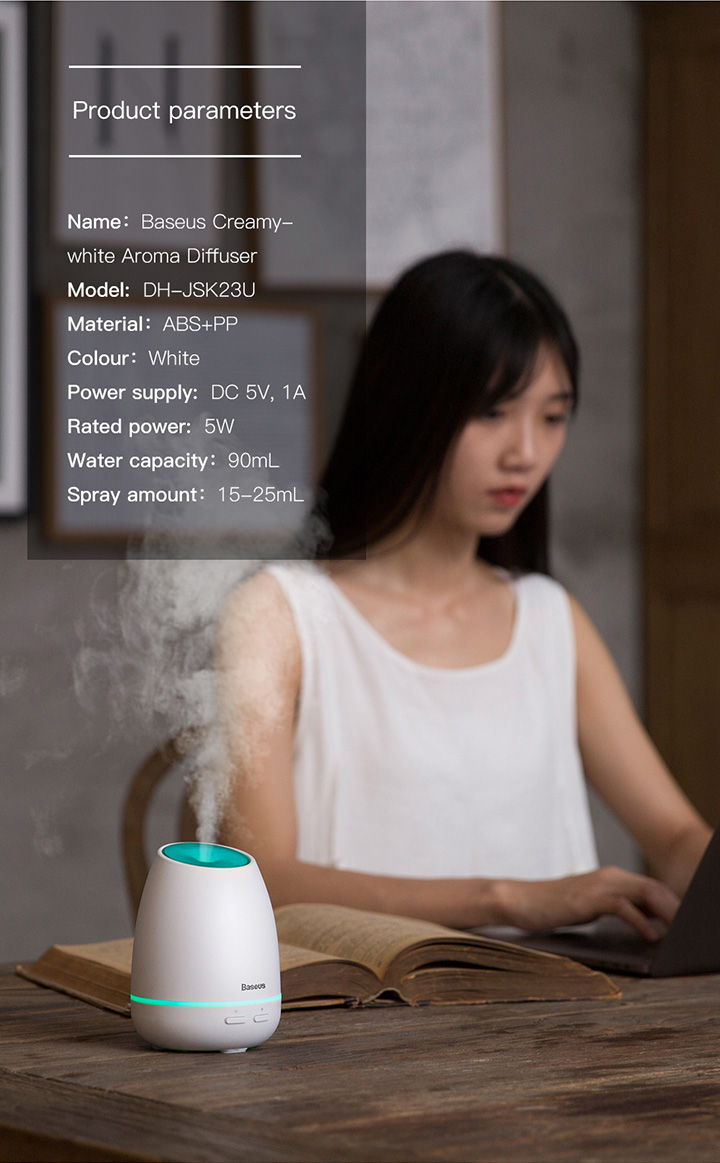 www.m2deals.my
---