7 IN 1 BASEUS DUAL TYPE-C TO USB 3.0 HUB HDMI CONVERTER NETWORK PORT ADAPTER
7 in 1 Smart Baseus Dual Type-C TO USB 3.0 HUB HDMI Converter Network Port Adapter
SPECIFICATION:
Brand: BASEUS
Name: BASEUS Thunderbolt C+ Pro Seven-in-one Smart HUB Docking Station
Material: Aluminum alloy
Product output: USB 3.0 x 2, SD, MicroSD, HDMI, RJ45 (LAN)
Working voltage: 5V-20V
Working current: 220-3000mA
Static power consumption: <220mA
Power consumption: 5V/220mA (Power consumption of the unit)
Size: 116 x 30 x 11.6mm
Weight: 45 ± 3g
FEATURES:
Expanding of seven-in-one interface: Type-C bus x 1, USB 3.0 bus x 2, SD x 1, MicroSD x 1, HDMI x 1 and RJ45 x 1 can meet a variety of transmission needs and the requirements on efficient office and life

Support the transmission rate of 40Gbps of thunderbolt 3: Transmission rate of 40Gbps; HD video output of 5K or output of 2 sets of [email protected] equipment; 5Gbps file transfer and PD charge

HD video output of HDMI [email protected]: Support HD video output of HDMI [email protected], by which small screen can immediately become a large screen, and the purpose of large-screen game, conference and home theater. Large screen can be immediately realized by connecting

Support the Internet port of 1000Mbps: By connecting to gigabit cable network, film watching, game and office are unobstructed compatibility is good, and the power consumption is low

Transmission rate of 5Gbps of USB 3.0: Support the transmission rate of 5Gbps of USB 3.0, file and film can be transmitted immediately. It also can be connected with hard disk, U disk, mouse, keyboard, and other USB devices

Efficient card reading of SD/MicroSD: Support the insertion of SD/MicroSD card to read and write data efficiently.
Compatible with:
MacBook Pro 2018/2017/2016
Huawei Matebook
And Huawei, Samsung, Xiaomi and etc. mobile devices with Type-C interfaces
Package included:
1 x BASEUS Thunderbolt C+ Pro Seven-in-one Smart HUB Docking Station
1 x English and Chinese User Manual
Other items not included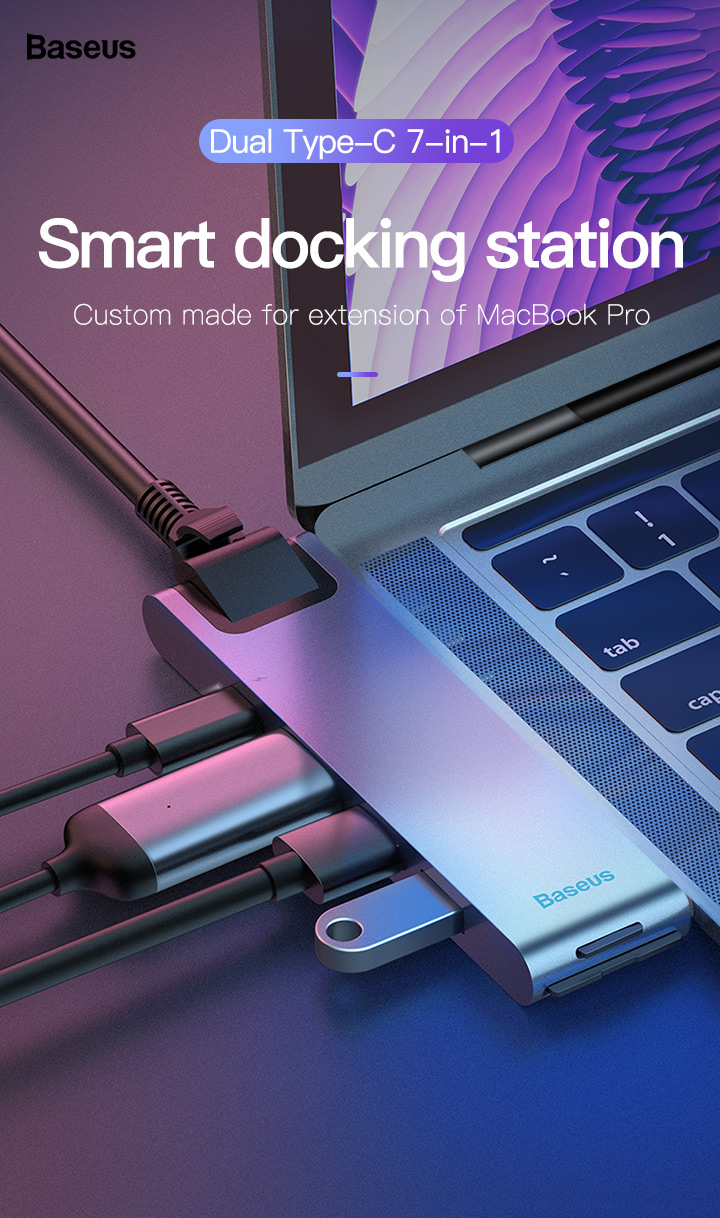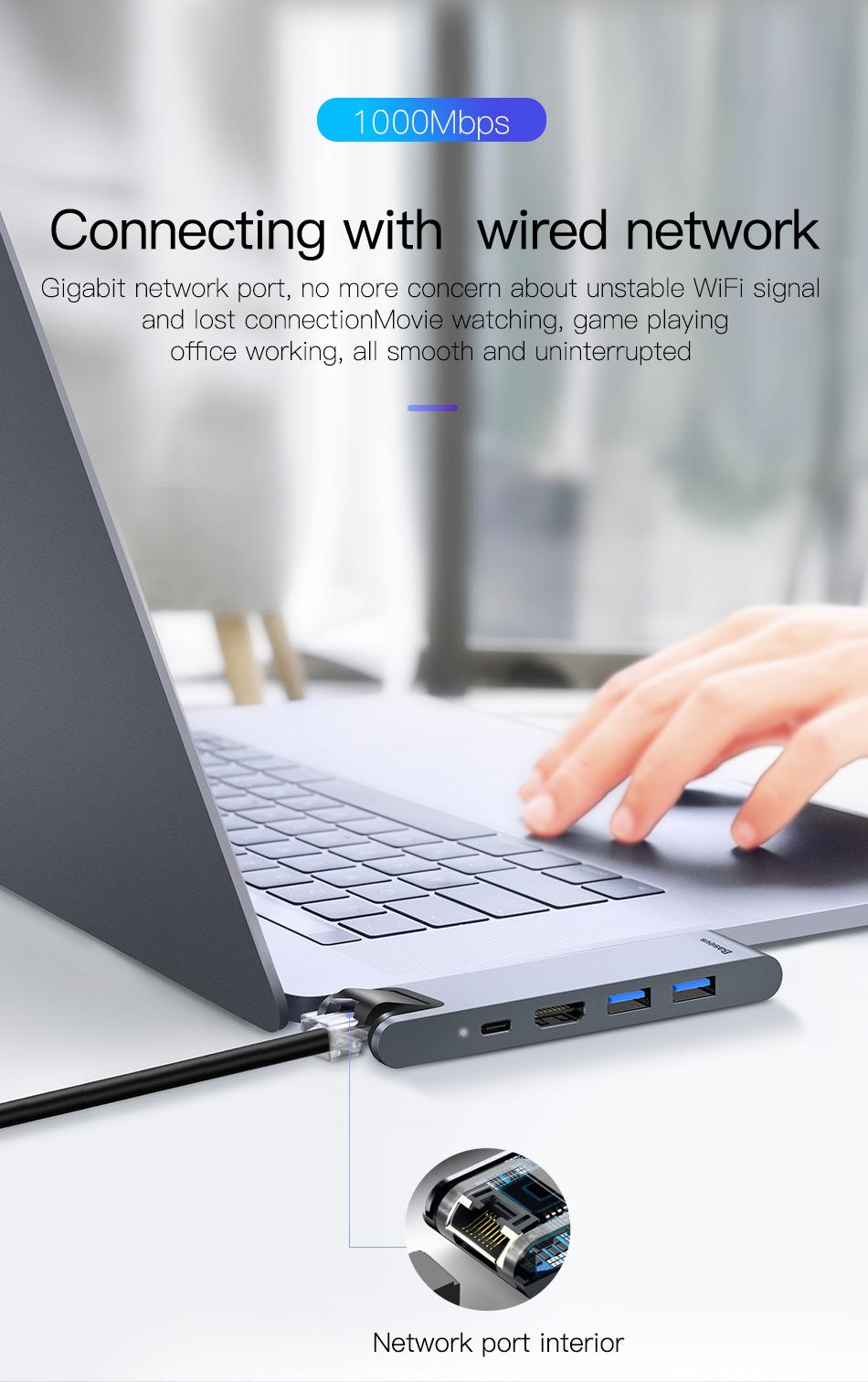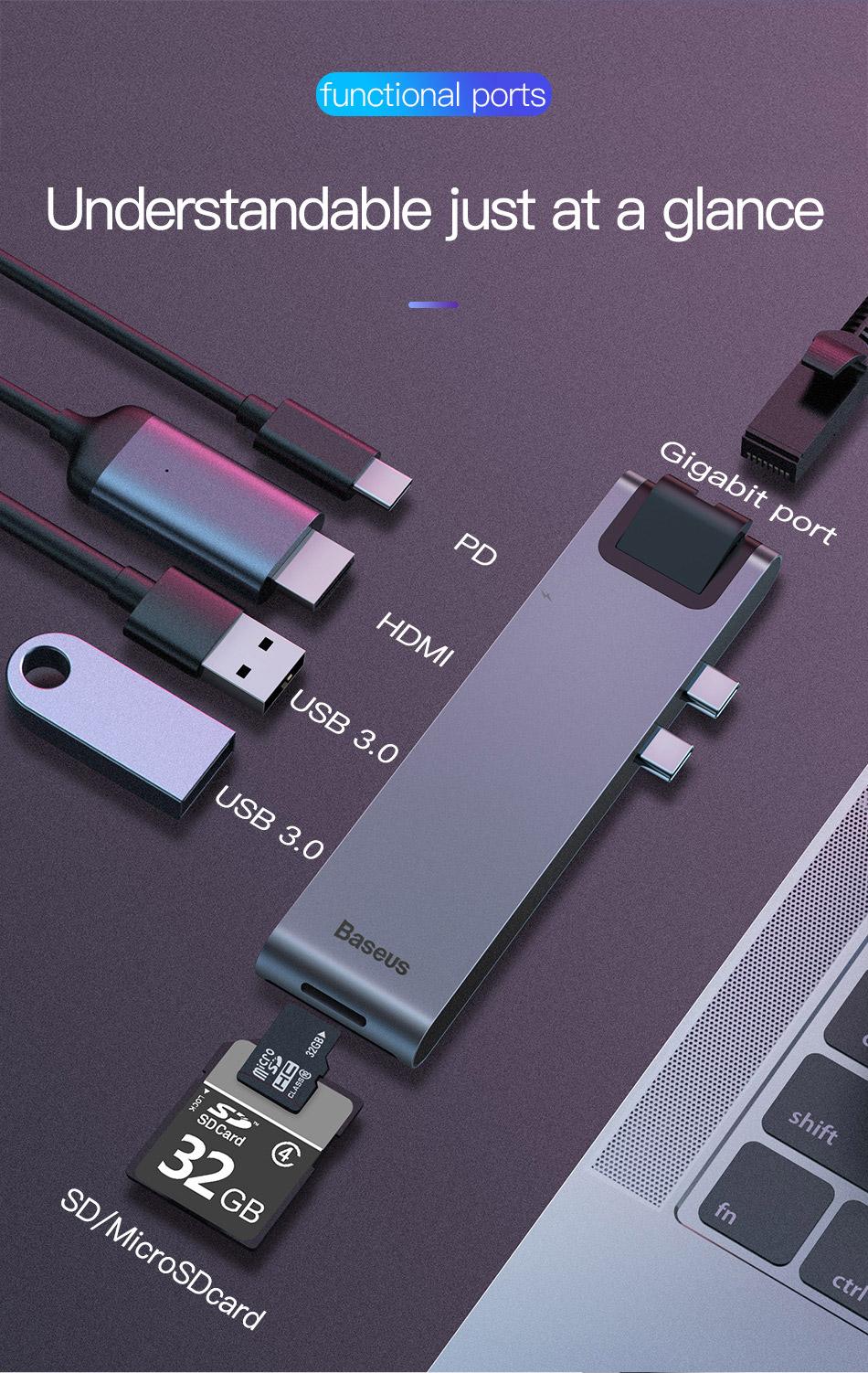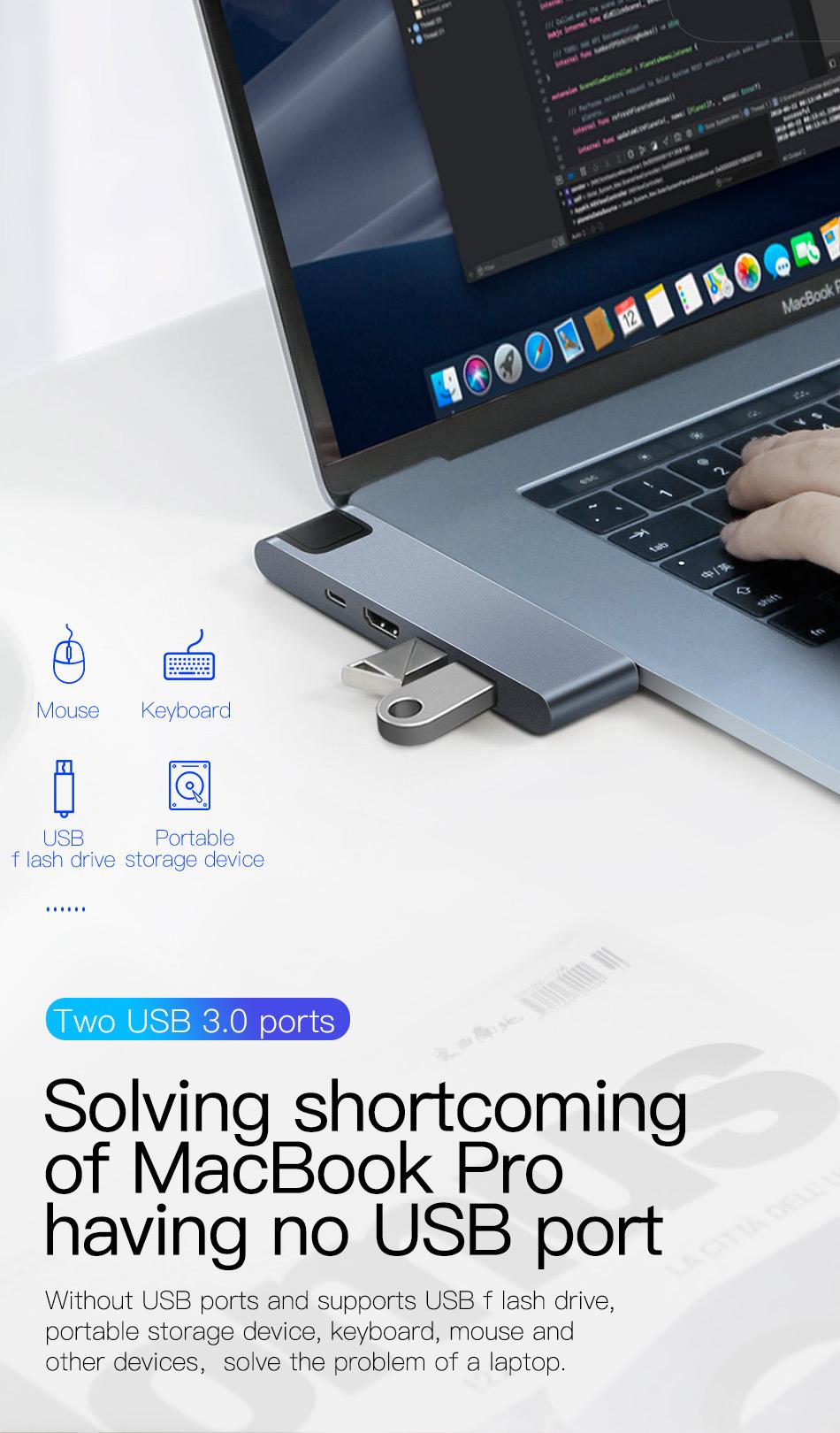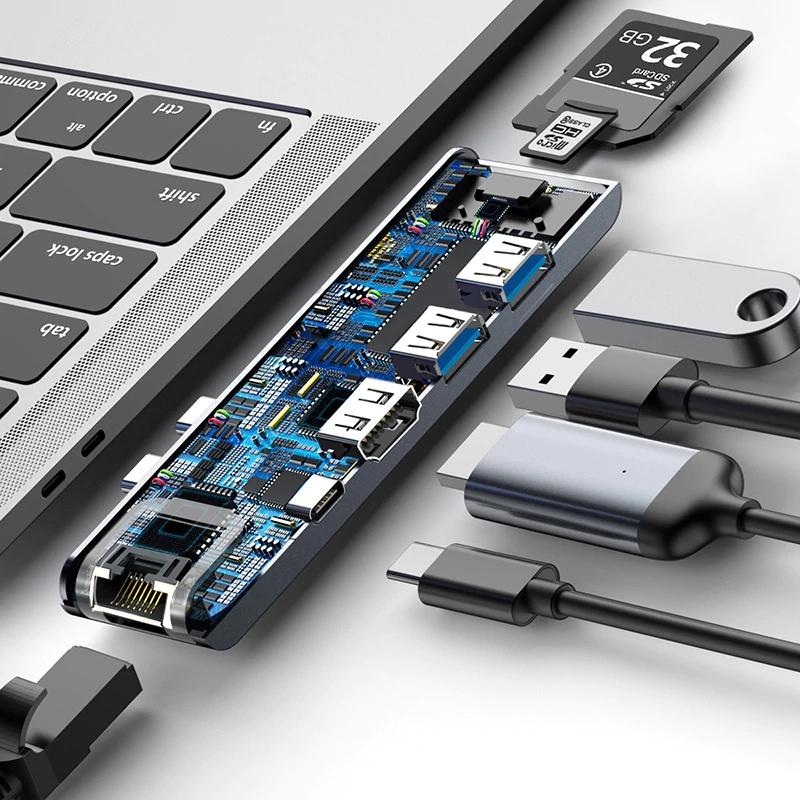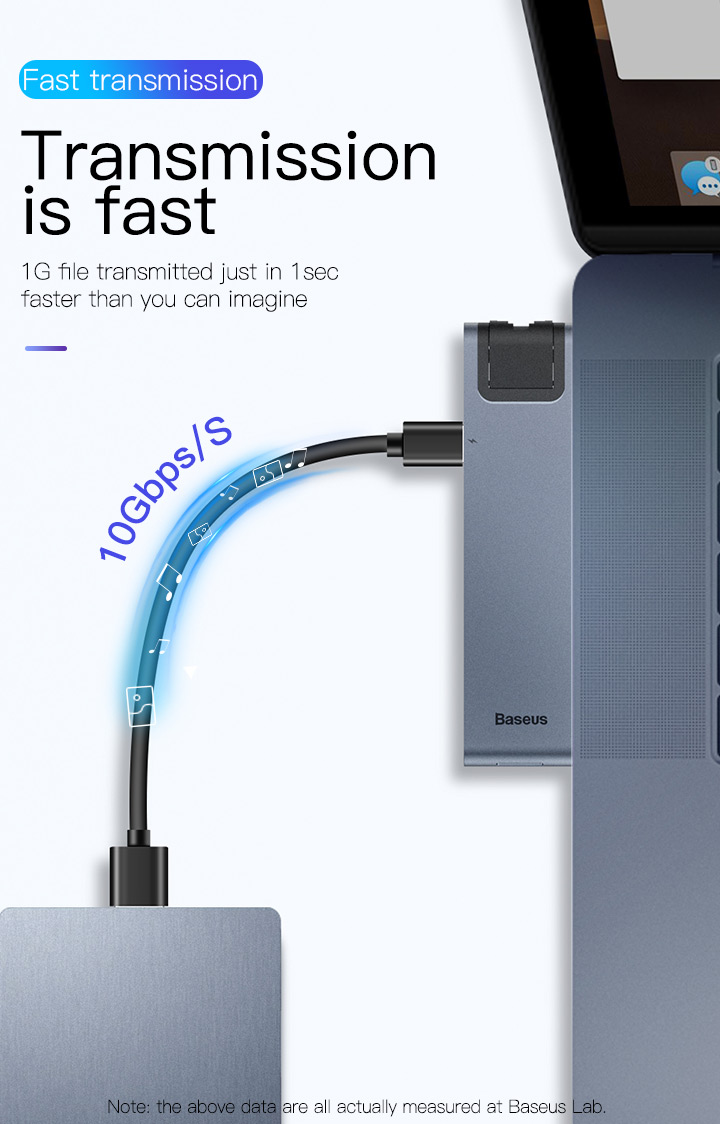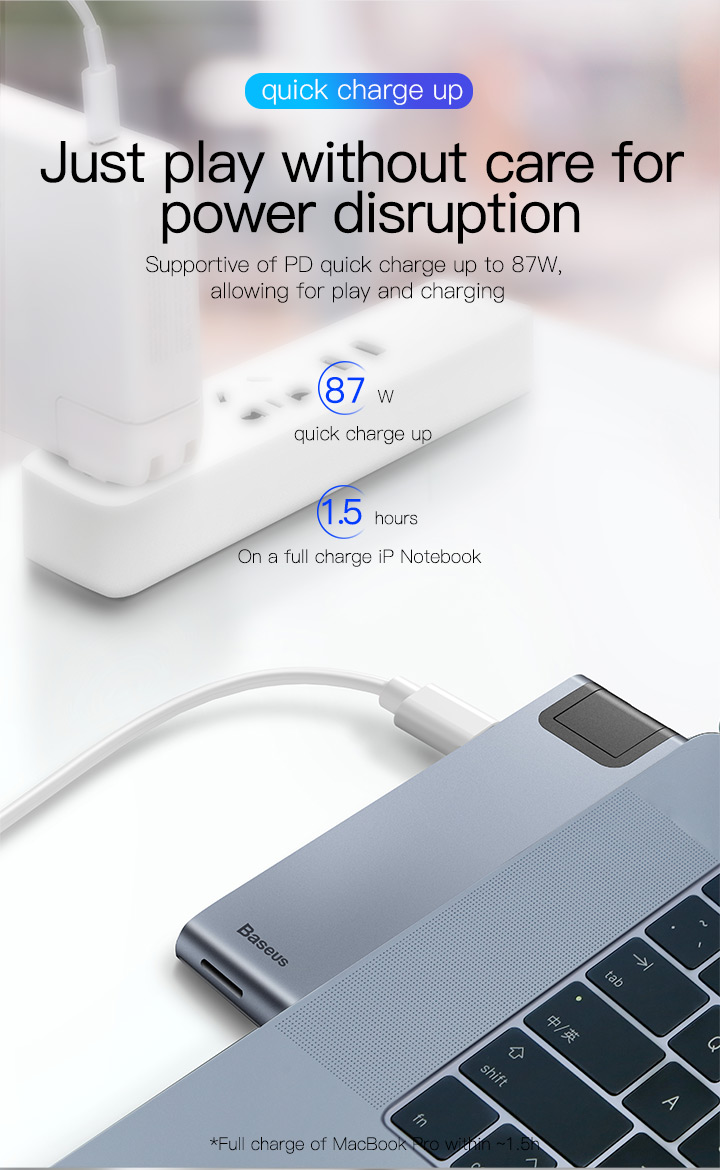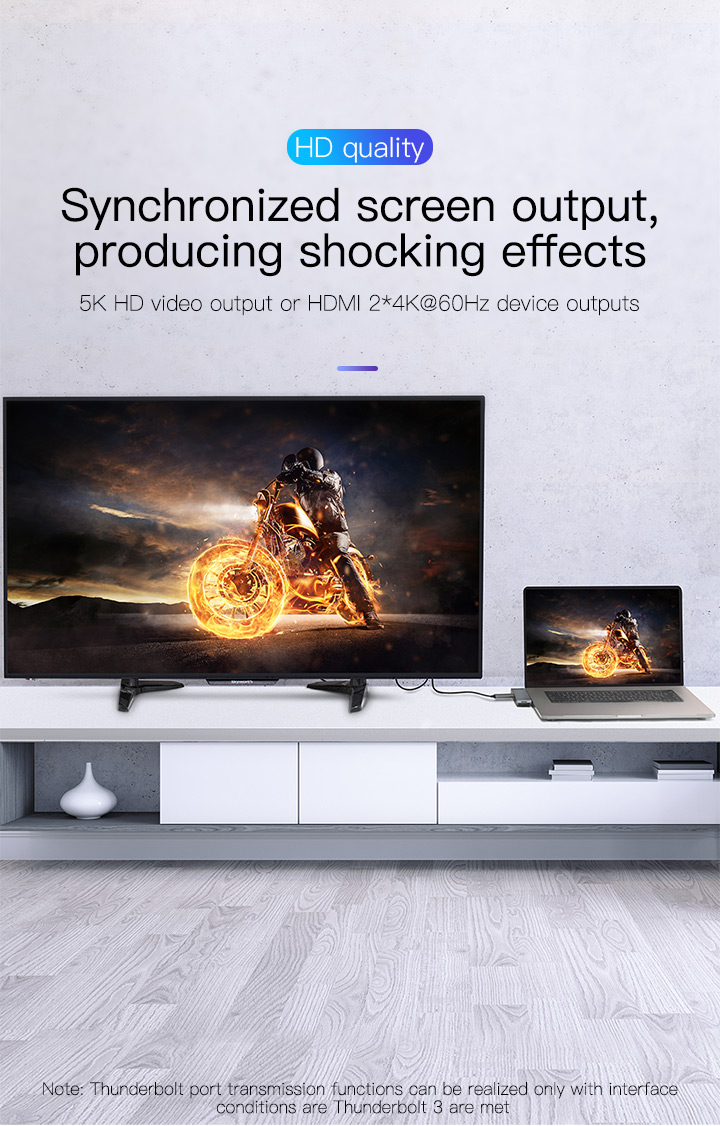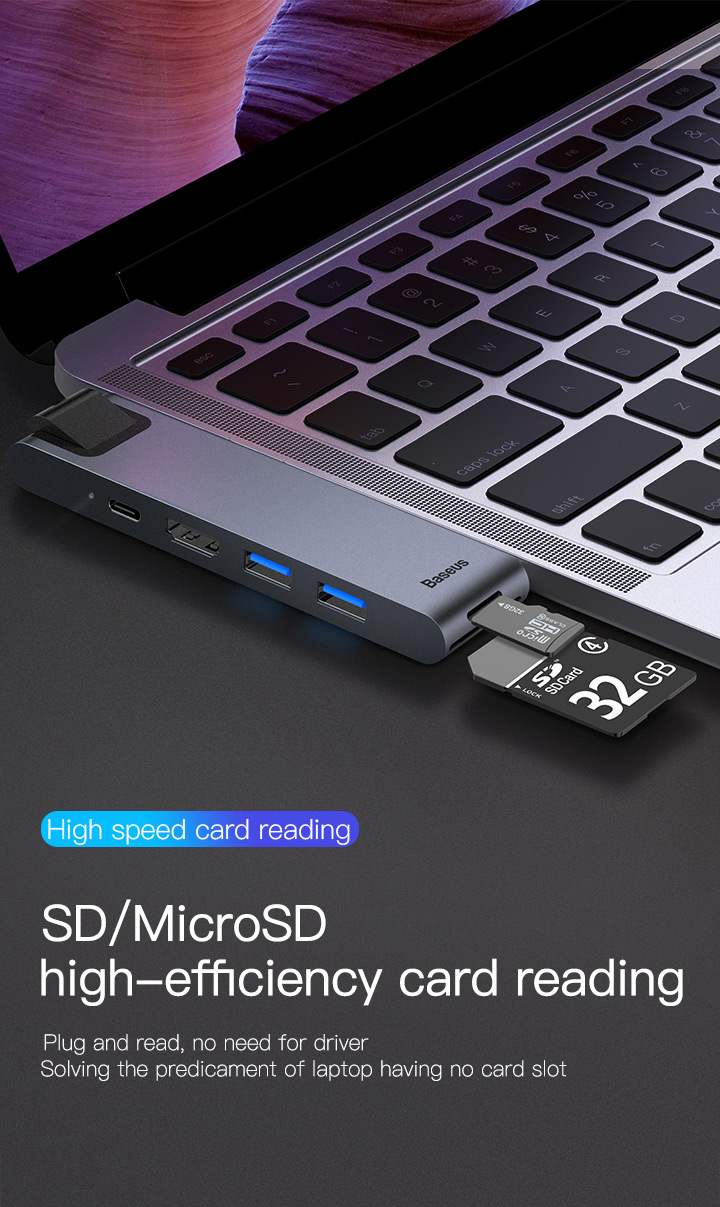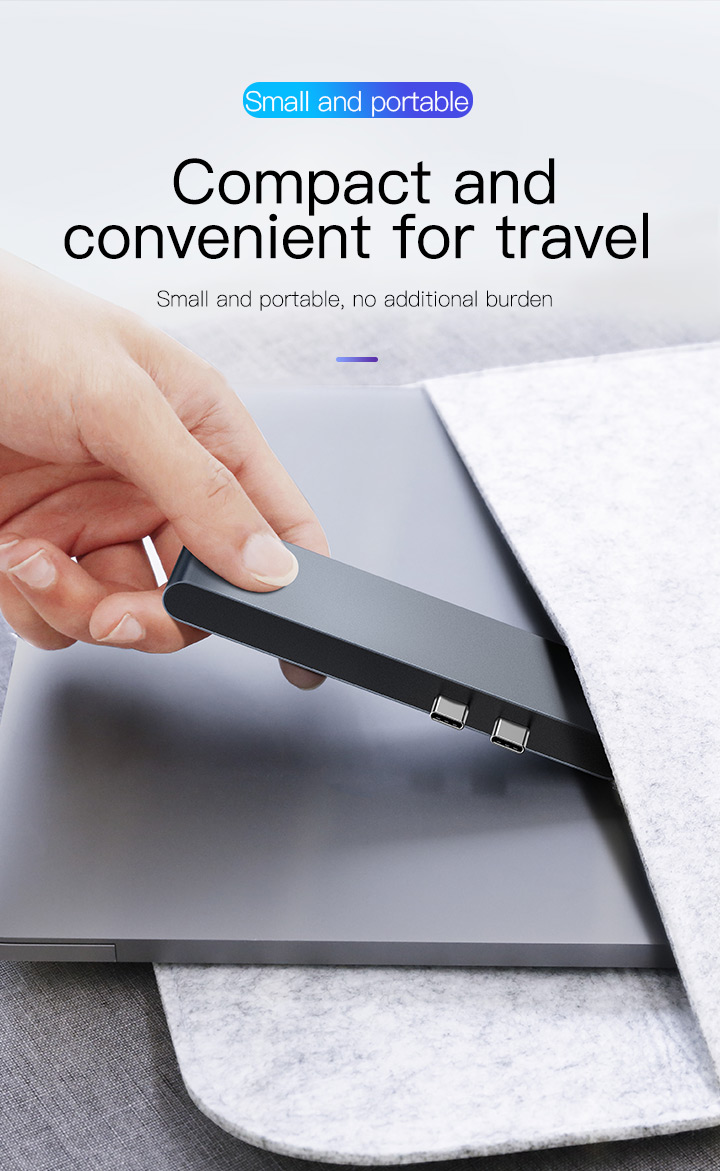 www.m2deals.my
---