6-IN-1 Baseus Circular Mirror Wireless Charger HUB (TYPE-C to USB 3.0*1+USB2.0*3/TYPE-C PD)
6-IN-1 Baseus Circular Mirror Wireless Charger HUB (TYPE-C to USB 3.0*1+USB2.0*3/TYPE-C PD)
SPECIFICATION:
Material: Aluminum alloy + tempered glass + TPE wire
Input: Tуpe-C 3.0
Name: Baseus circular mirror wireless charger HUB
Output: USB3.0*1+USB2.0*2+HD Video interface
USB3.0: Data transfer 5Gbps
USB2.0: 480Mbps
Suitable for: Mainstream notebook with Type-C interface
Working voltage: 5V-20V
Working current: 450-2550mA
Type-C PD: 20V/3A Max
Wireless charging output: 10W (5V/9V) Max
Size: 91x13.7mm
FEATURES:
Expanding 6 ports simultaneously: Wireless + 3 USB + Type-C PD fast charging + HD Video interface, multi-purpose, easy and convenient.
Each function has an independent chip.the operation is stable while in case of multiple interfaces.
Mobile phones wireless fast charge.
Multiple devices can be used simultaneously.
3 USB expansion interface.
Type-C PD 60W power supply port, can be charged while using phones.
Connecting with large-screen.
HD video interface with PD fast charging.
5Gbps transmission.
Compatible with:
Samsung Galaxy Note9/S9/S9 Plus
Huawei P30/P30 Pro/P20/P20 Pro, etc
Package included:
1 x BASEUS Wireless Charging Pad
1 x English and Chinese Manual
Other things not included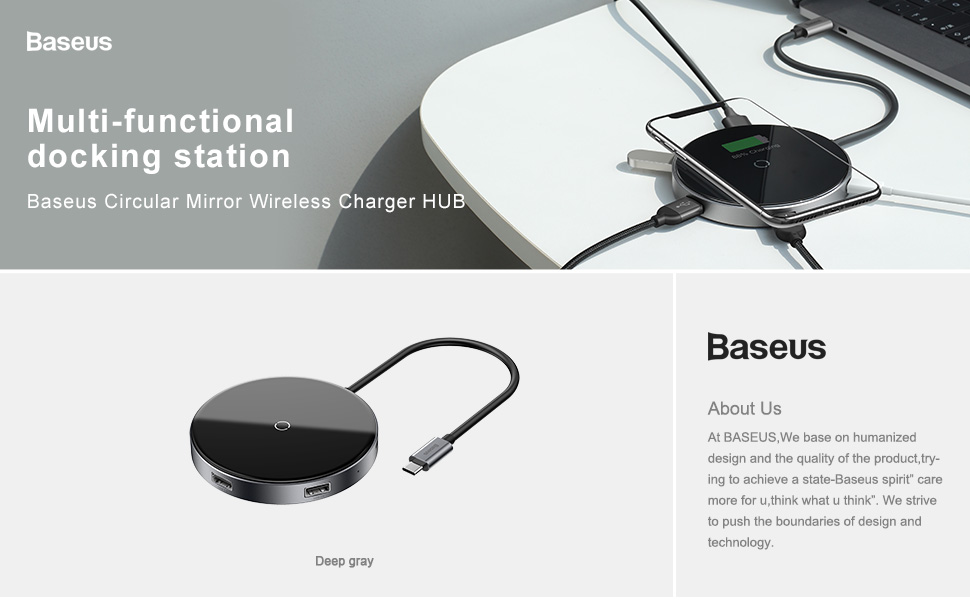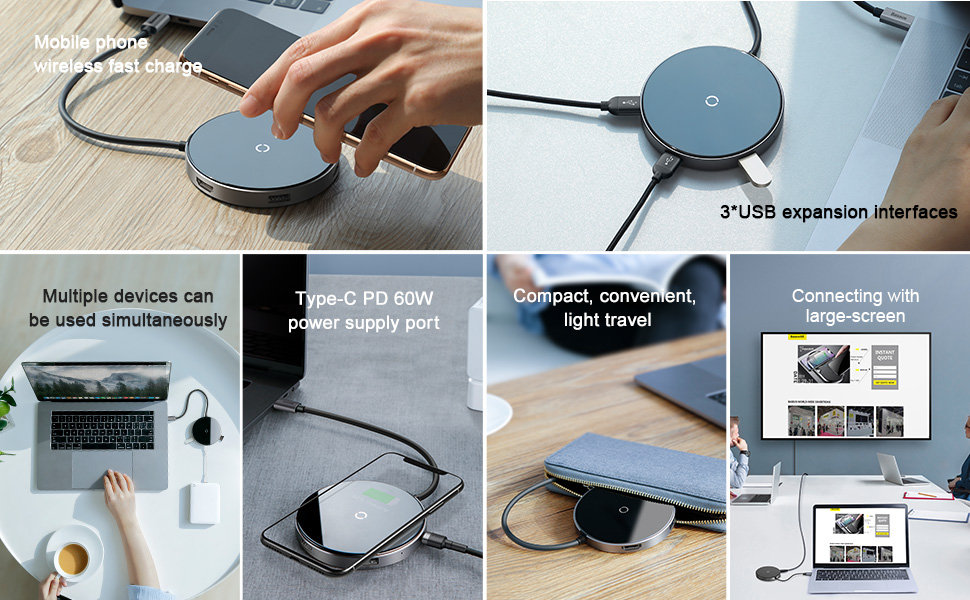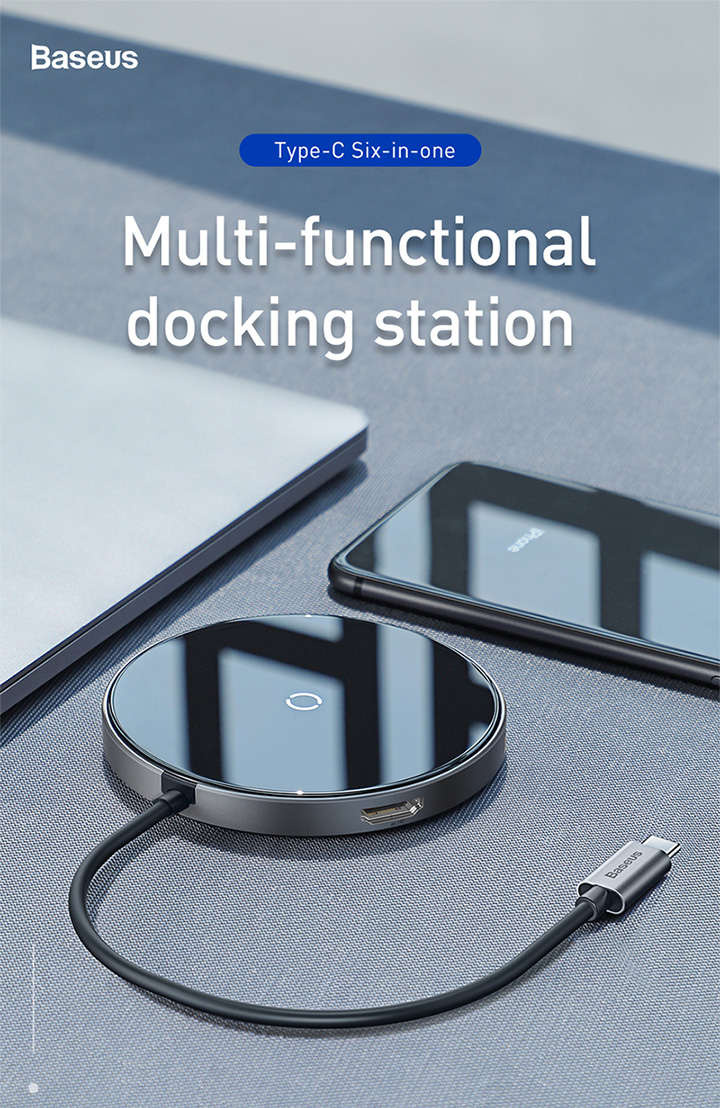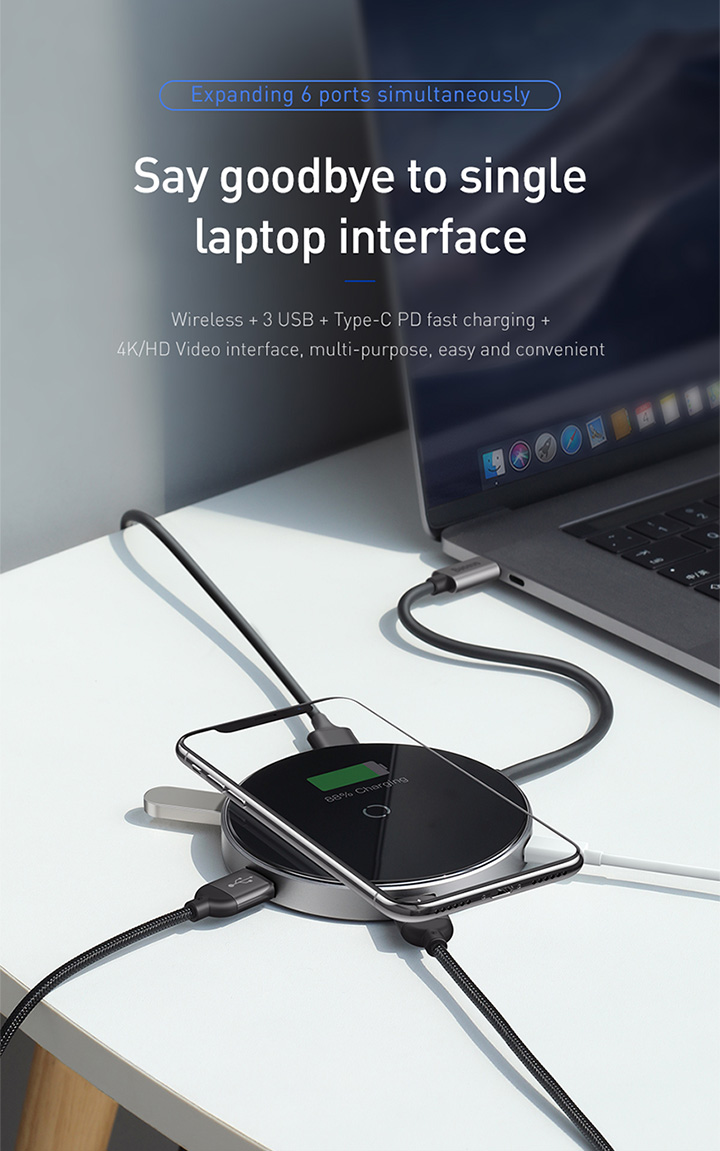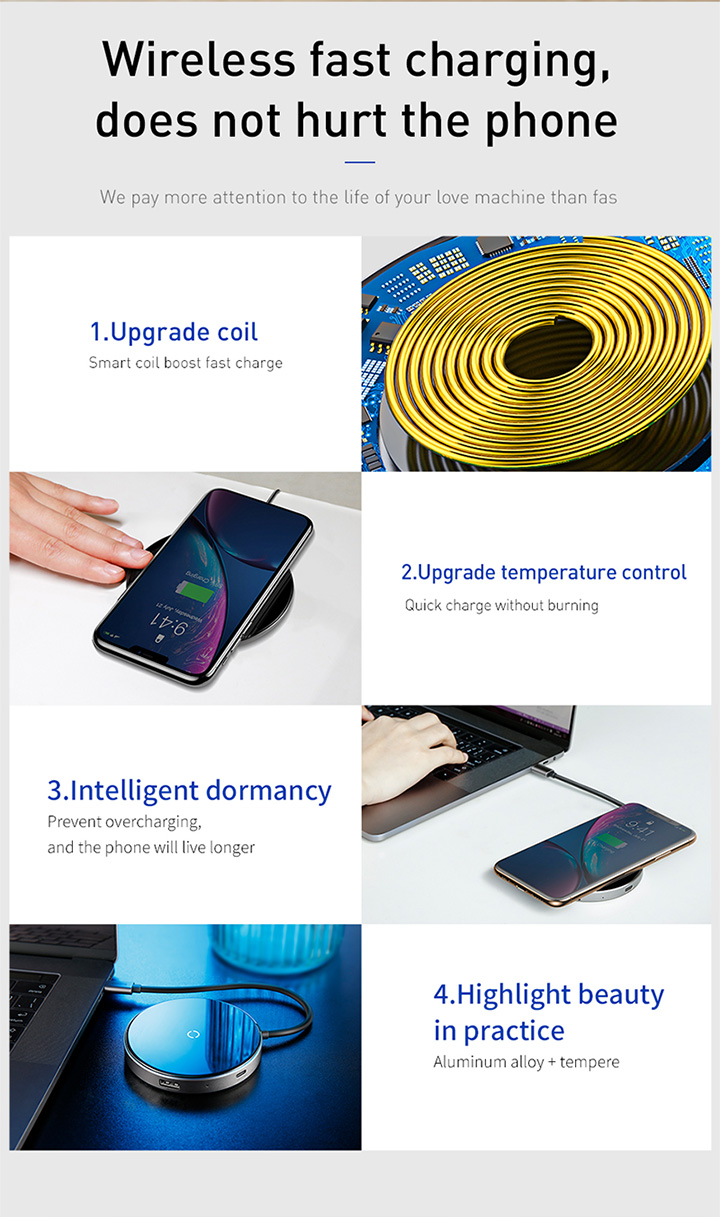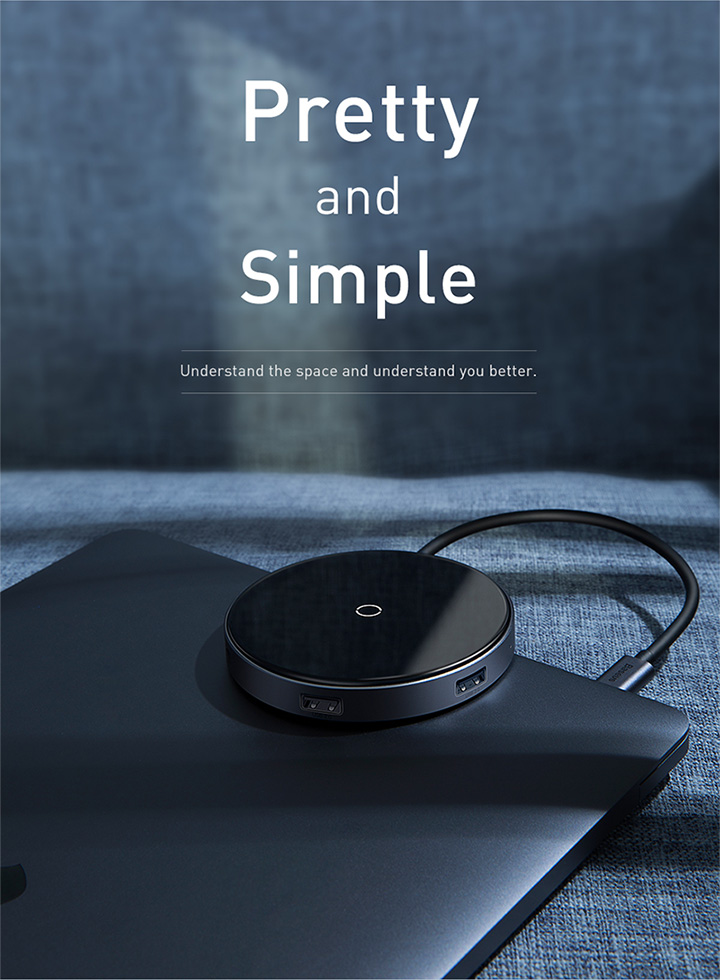 www.m2deals.my
---